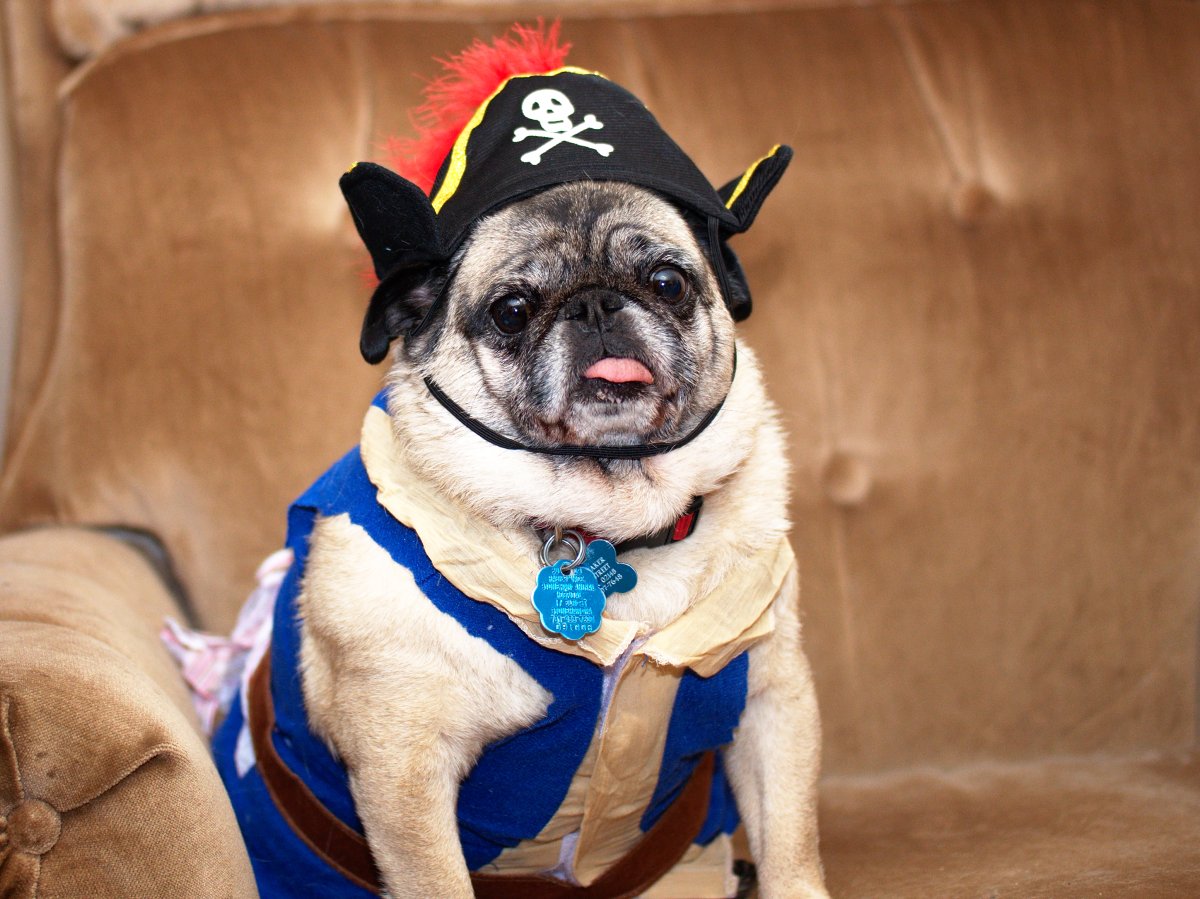 (Source: Huffington Post)
PHOENIX (CBS5) -
Halloween can be a fun night but it can be stressful on your pets. CBS 5 News spoke with the Arizona Humane Society about what people can do to ensure a safe and stress-free evening for our pets.
If you want to put your pet in costume, you need to be sure it fits, the Humane Society said. If a costume is too big, the animal can suffocate or be strangled. If the costume is too small, it may affect their circulation or breathing. The Humane Society suggests to dress your pet for a quick photo and then take the costume off, and never leave your pet unattended when in costume.

You will want to use caution around decorations such as jack-o-lanterns. The flame inside a pumpkin may attract pets and they could be burned. They may also tip the pumpkin over and start a fire.
Keep Pets Indoors
Confine cats and dogs to a secure room with food, water, toys and a litter box.
The Humane Society said pets may be frightened by costumed children at the door and that can lead to aggressive or protective behavior (snapping, growling) toward children in costumes.
The continued opening and closing of the door provides an easy escape for a small pet.
Pets may become the victims of cruelty, so watch them carefully. Also, keep cats indoors year round, not only on Halloween.
Don't take your pet out trick-or-treating with you. They may get loose or become scared by the other kids in costumes and run away.

Keep Candy Away From Pets
Candy can upset your pet's digestive system.
Chocolate is toxic and can be fatal. Just a few ounces of chocolate can kill a 10-pound dog, because it can over-stimulate the neurological and cardiac systems.
Beware of candy wrappers and foil because they are a choking hazard to dogs, cats and domestic rabbits.

Make Sure Your Pet Has Current ID Tags
Pets may dart outside of open doors.
A microchip is recommended, along with a collar and ID tag with a current address and telephone number.
If your pet does get lost, you can visit the Arizona Humane Society's Second Chance Animal Hospital and both locations of Maricopa County Animal Care and Control.
You can also visit Pets 911.
Copyright 2013 CBS 5 (KPHO Broadcasting Corporation). All rights reserved.