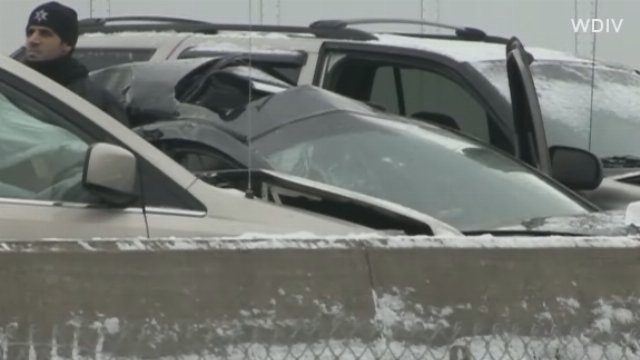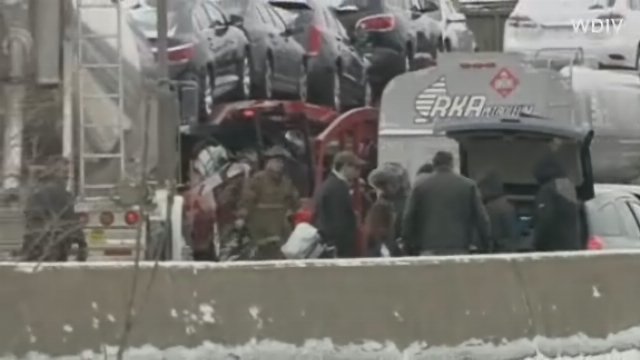 DETROIT (AP) -
Traffic is flowing again in both directions along Interstate 75 in Detroit after authorities cleared the remaining vehicles that crashed in a sudden snow squall on the south side of the expressway and claimed at least three lives.
Crews also were cleaning up a spill of diesel fuel from Thursday morning's crash.
The northbound lanes reopened first, while the southbound lanes began flowing again in time for the afternoon rush hour.
The whiteout that hit about 9:30 a.m. led to a chain-reaction of crashes on a mile-long stretch of the expressway, leaving three people dead and 20 injured. Police say two children killed in the massive chain-reaction crash on the freeway are believed to be siblings whose parents were injured in the accident.
The accident also killed another motorist as blinding snow squalls, strong winds and slick roads led to a mile-long series of crashes involving about 30 vehicles along Interstate 75.
Michigan State Police Lt. Michael Shaw tells The Associated Press the children who died were a 7-year-old boy and a 9-year-old girl from Windsor, Ontario.
None of the victims' names have been released.
Shaw says 13 people, including a 9-year-old girl, were taken to local hospitals.
Copyright 2013 WNEM (Meredith Corporation). All rights reserved. The Associated Press contributed to this report.