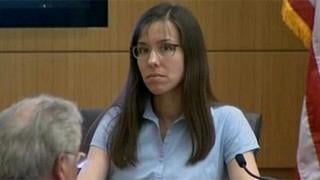 PHOENIX (AP) -
The judge in Jodi Arias' Arizona murder case has denied a defense motion to order jurors sequestered for the remainder of the trial.
The defense had argued that jurors are likely following media coverage of the trial, despite being told not to. Judge Sherry Stephens denied the motion then admonished the jury again on Thursday to avoid all media coverage of the trial.
The move comes during a week in which one juror was removed from the panel for making statements the defense claimed called into question her impartiality.
Arias faces a possible death sentence if convicted of first-degree murder in the June 2008 killing of Travis Alexander in his suburban Phoenix home.
Authorities say she planned the attack on her lover in a jealous rage. Arias says the killing was in self-defense.
Copyright 2013 Associated Press. All rights reserved.