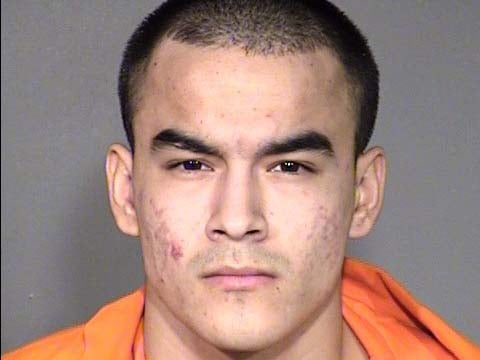 Clint Eastwood Maez (Source: Silent Witness)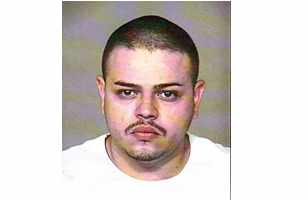 Omar Mandujano is wanted for failing to appear in court on kidnapping, attempted assault and aggravated assault charges. (Source: Silent Witness)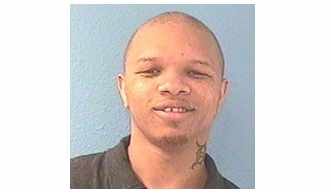 Mario Sanchez Washington is wanted on a probation violation for failing to register as a sex offender. (Source: Silent Witness)
PHOENIX (CBS5) -
Phoenix police have arrested a person of interest in a stabbing death in Phoenix.
Phoenix police spokesman Steve Martos said Clint Eastwood Maez, 21, who was featured on CBS 5 News' Manhunt Monday, was arrested on Monday near 40th Avenue and Granada. He did not speak to investigators.
Police said 50-year-old Espindola was drinking at a friend's house in the 3800 block of North Maryvale Parkway when Maez came to the home and got in a verbal fight. Investigators believe Maez stabbed Espindola to death and fled.
Maez is now in jail on a charge of second-degree murder and an outstanding warrant.
Police are still looking for 31-year-old Omar Mandujano for failure to appear in court on kidnapping, attempted assault and aggravated assault charges.
He's described as 5'5'' and 160 pounds with black hair and brown eyes. He has a tattoo on his right arm.
Silent Witness is also looking for your assistance in locating 30-year-old Mario Sanchez Washington. He's 180 pounds with a shaved head and brown eyes. He is also known as Yung Profit Washington and Rio Washington. He has a tattoo on the left side of his neck with the letter "D." He's wanted for a probation violation for failing to register as a sex offender.
Anyone with information about these men is asked to call Silent Witness at 480-WITNESS OR 480-TESTIGO.
Copyright 2013 CBS 5 (KPHO Broadcasting Corporation). All rights reserved.