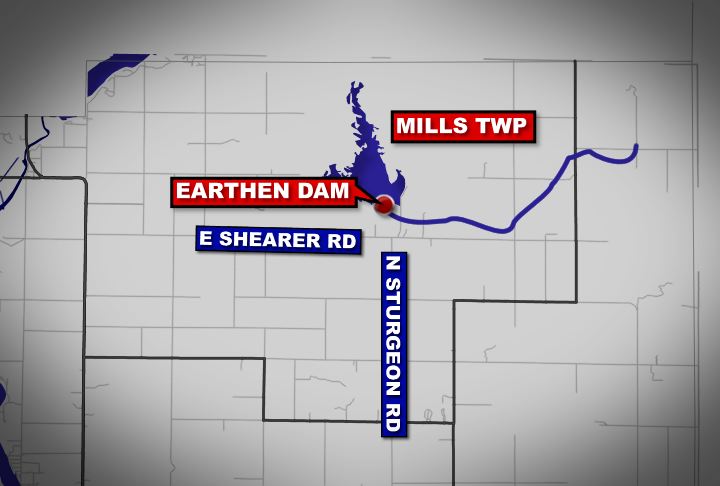 A map showing the general vicinity where the dam ruptured.
Authorities say a 12-foot breach has been repaired at the Kawkawlin Dam in Midland County.
Emergency management coordinator Roger Garner says firefighters and officers from the Department of Natural Resources officers closed it Friday. Garner says "everything looks good" but authorities will continue to monitor the dam in Mills Township.
The earthen dam is at the south end of a large body of water used for recreation. It's on state-owned property in a rural area in northeastern Midland County.
Garner says no homes were in danger. The waterway isn't connected with the Tittabawassee River system, which has experienced flooding following heavy rains.
------
Information from: Midland Daily News, http://www.ourmidland.com
Copyright 2013 WNEM (Meredith Corporation). All rights reserved. The Associated Press contributed to this report.