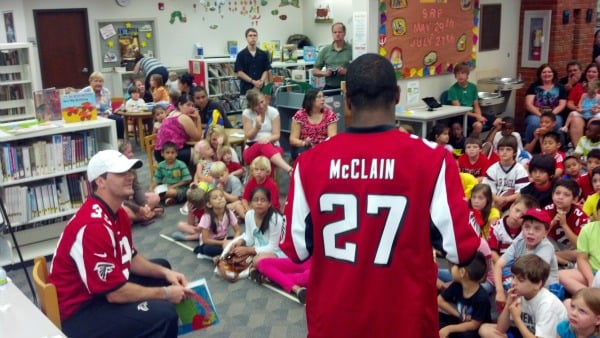 © A.J. Willen, CBS Atlanta News Videojournalist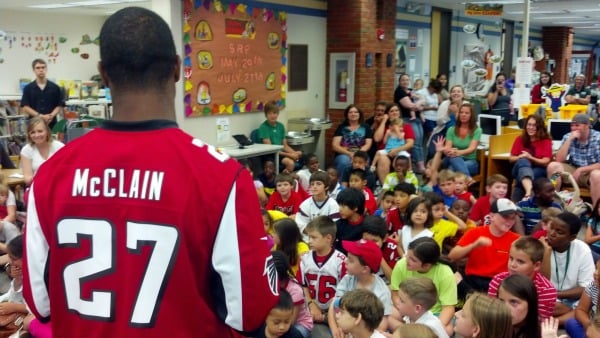 © A.J. Willen, CBS Atlanta News Videojournalist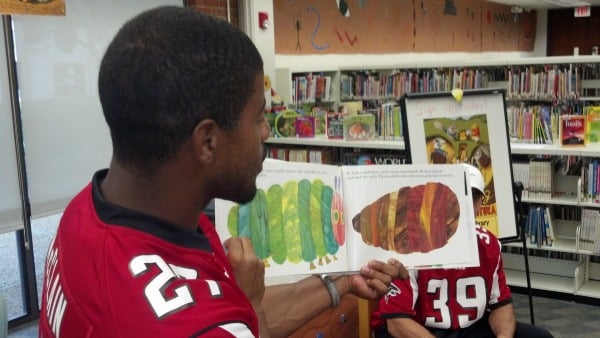 © A.J. Willen, CBS Atlanta News Videojournalist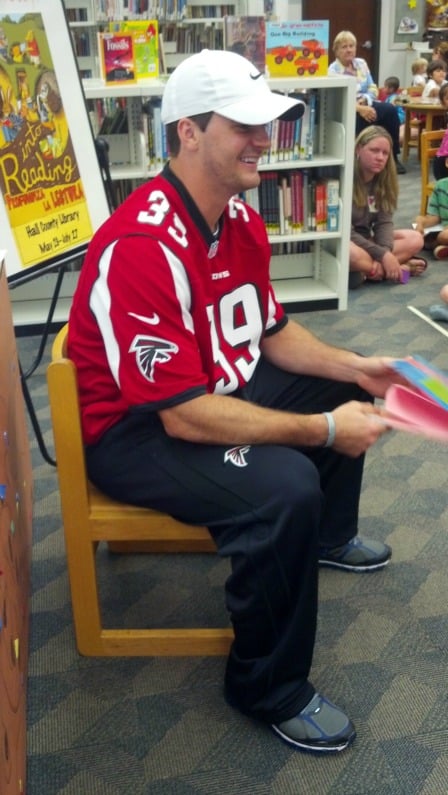 © A.J. Willen, CBS Atlanta News Videojournalist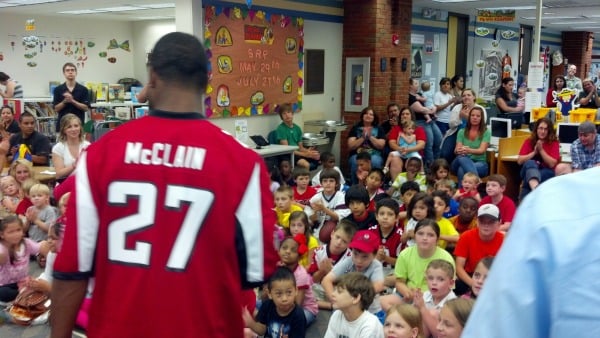 © A.J. Willen, CBS Atlanta News Videojournalist
GAINESVILLE, GA (CBS46) -
A couple of Atlanta Falcons players are trading their playbooks for children's books this summer.
Cornerback Robert McClain and safety Shann Schillinger read to children at the Gainesville Library as part of the "Read with a Falcon" event Thursday.
Read with a Falcon is an online summer reading program that allows youth of all ages to take part in a special story time and reading opportunity alongside Falcons players and cheerleaders at www.atlantafalcons.com/readwithafalcon.
Copyright 2013 WGCL-TV (Meredith Corporation). All rights reserved.