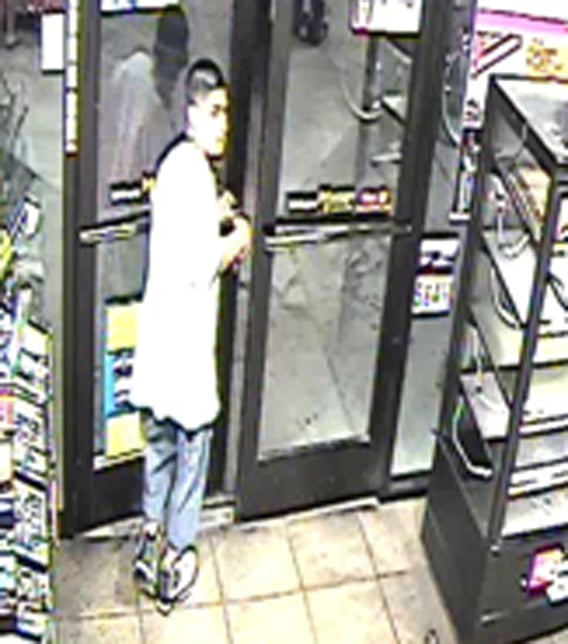 Surveillance image of suspect. (Source: Phoenix Police Department)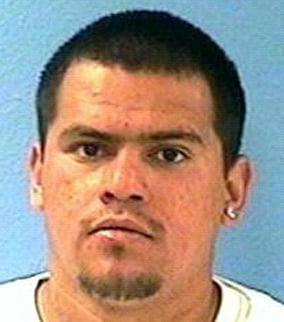 Joshua Samarripas (Source: Phoenix Police Department)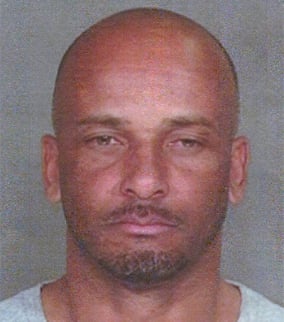 Lawrence Jones (Source: Phoenix Police Department)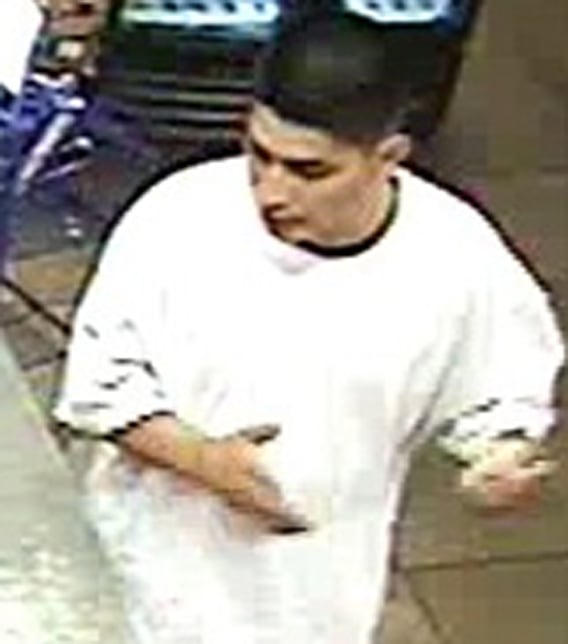 The crime happened outside this Circle K on May 31.(Source: Phoenix Police Department)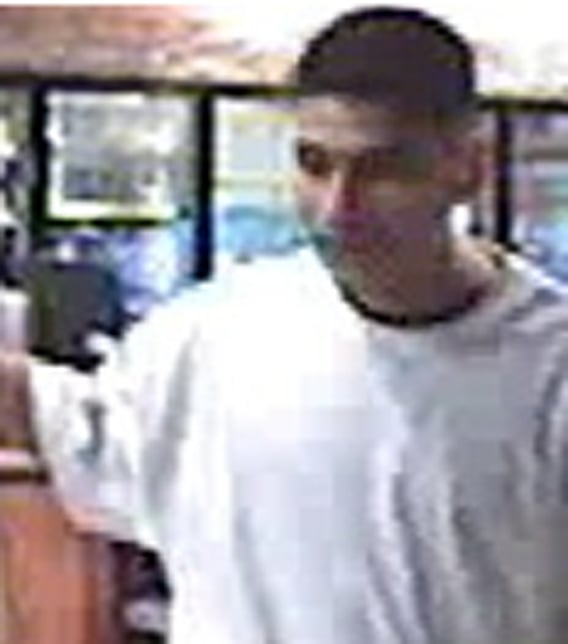 Silent Witness needs help identifying and finding him. (Source: Phoenix Police Department)
PHOENIX (CBS5) -
Phoenix police need help locating a suspect who opened fire at a man outside a Circle K store on May 31.
The suspect exchanged words with a 42-year-old black man inside the convenience store at 301 N. 43rd Ave. The two began arguing just after midnight.
Once outside, the suspect pulled out a gun from the back of his waistband and shot twice at the victim, police said.
The second victim was an innocent bystander standing behind the first victim at the time of the shooting.
The suspect fled the area on foot.
Other wanted fugitives
Police are also looking for 27-year-old Joshua Samarripas. He is wanted for violating probation after a conviction for robbery. He is described as 5'10" tall and weighs 220 pounds. He has black hair and brown eyes. He has the names Lorraine tattooed on his neck and Cynthia on his chest.
There's also a warrant out for the arrest of 51-year-old Lawrence Jones. He is wanted on charges of skipping out on aggravated assault and fleeing from police. Jones is is 5'10" tall and weighs 190 pounds. He has a shaved head and brown eyes. He also uses the name Lawrence Muhammad.
People with any information are asked to contact the Phoenix Police Department's Homicide Unit at 602-262-6141. People can also call Silent Witness at 480-WITNESS or 480-TESTIGO.
Copyright 2013 CBS 5 (KPHO Broadcasting Corporation). All rights reserved.