Letter urges governor's firing of AL Board of Pardons and Paroles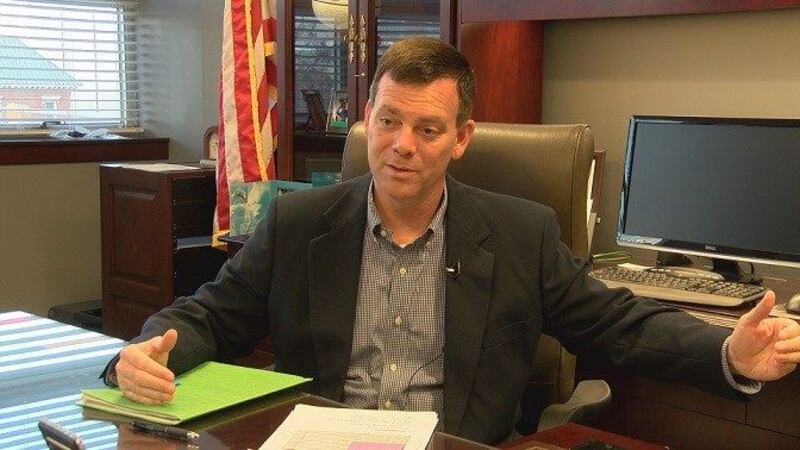 Published: Oct. 4, 2018 at 6:10 PM CDT
MONTGOMERY, AL (WSFA) - Montgomery County District Attorney Daryl Bailey is calling on Gov. Kay Ivey to "swiftly" dismiss and replace the Alabama Board of Pardons and Paroles, as well as the board's executive director.
Bailey's letter, dated Oct. 4, comes days after he expressed exasperation in a WSFA 12 News special report on the board's parole of nearly 200 inmates in the month of September. "If this is the kind of decisions they are making I am calling on the governor of the state of Alabama to replace them," he stated.
Thursday's letter to the governor, seen below, contends that the board "has repeatedly and consistently released violent offenders after they have served only a minute portion of lengthy sentences," and Bailey goes on to urge the governor to open an investigation.
"I believe the results of this investigation will show that the Board is not following its own policies and procedures in deciding which offenders to consider for parole," Bailey wrote, "and that the Board and the Executive Director should be relieved of their duties."
Bailey was particularly frustrated with the release of Marquelle Sweeting who was serving a 25-year sentence after he pleaded guilty to three counts of first degree robbery and assault.
The DA says Sweeting put a gun to three people's heads. "One was shot and almost had their life taken away from them..." Bailey explained.
Even behind bars, Sweeting faced multiple disciplinary actions, including for assault of a corrections officer.
Still, the Board paroled him nine years earlier than its own rules and procedures called for in regards to inmates convicted of a Class A felony. Those inmates should serve 85 percent of their sentence or 15 years, whichever comes first. Sweeting served just six years.
"These dangerous criminals are being released back into our communities at an ever increasing and very alarming rate," Bailey wrote to Ivey. "For the safety of our citizenry, this practice must stop."
The parole board has previously released a statement that reads:
"The Agency's position is we do not have data showing a dramatic increase in violent inmates being considered for parole prior to their original set date. If such data exists from another entity, we would be happy to analyze their numbers. There have been no procedure changes that would generate an increase in cases considered fitting your description."
Gov. Kay Ivey's office says she shares the concerns over the Board of Pardons and Paroles and is monitoring their actions. She plans to meet with them in the near future.
Copyright 2018 WSFA 12 News. All rights reserved.