Initiative over violent crime, gangs, illegal guns still underway in AL
Updated: Oct. 5, 2018 at 6:37 PM CDT
MONTGOMERY, AL (WSFA) - A decades-old federal crime program called "Project Safe Neighborhood," or PSN, was revived by U.S. Attorney General Jeff Sessions in 2017. The mandate from Washington, D.C.: take illegal firearms off the streets and prosecute those who are pulling the trigger.
In Alabama, that goal required coordination by the local, state, and federal government.
"Our strategy was to focus law enforcement and resources to target the worse of the worst," explained U.S. Attorney Louis Franklin, of Alabama's Middle District.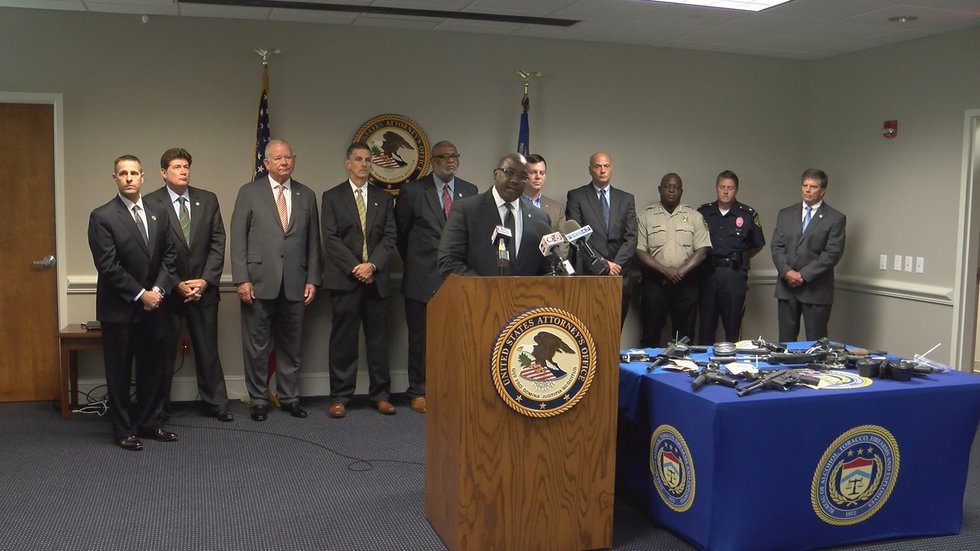 For the Middle District, this concentrated focus on illegal weapons contributed to a 16 percent decrease in violent crime, Franklin stated.
ATF Assistant Special Agent in Charge, David Hyche, said the second phase will focus on gangs and organized crime across the state.
"We are seeing trends that are alarming," Hyche admitted. "We are seeing newer firearms used in crimes. What does that mean? That means that gang members, drug dealers and convicted felons are having people go and buy their guns for them."
Hyche confirms many of the guns are purchased in Alabama or stolen from law-abiding citizens. And the violence is escalating.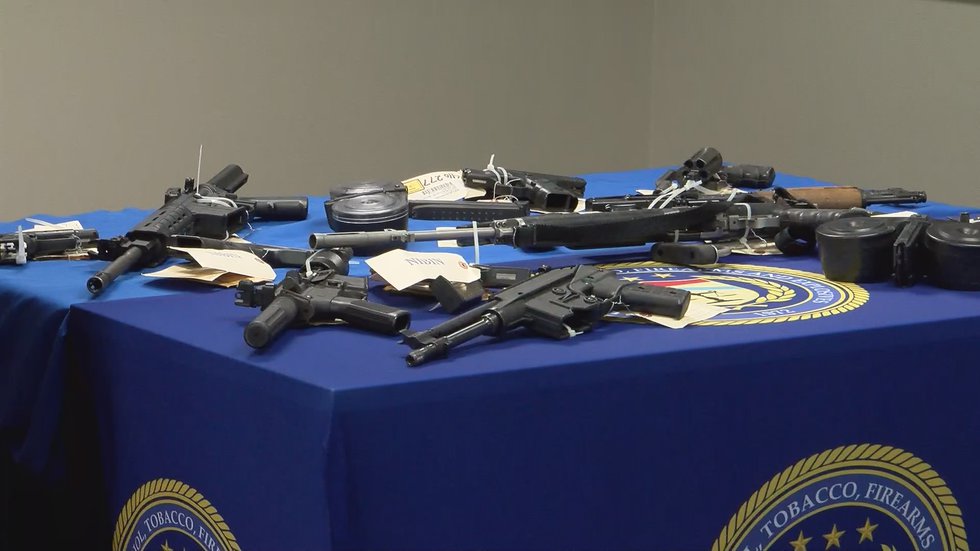 "In Selma, for example, it's been reported there were three shootings at police, but there were four shootings at police officers," Hyche confirmed. "One officer hit with four people firing at him at once. Another task force officer broke his back trying to get out of the way so he wouldn't be run over."
The partnership among all levels of government works because there's no parole in the federal system, forcing felons to serve hard time.
"They're going to Montana to serve their sentence in a federal prison where there's no sanctuary of parole," stated Jay Town, U.S. Attorney in Alabama's Northern District. "They're not somewhere across the river where they're still directing traffic with a cell phone. That is the message we are sending to the criminal element."
Town addressed nuances that make it difficult to put away criminals for a long time in the state judicial system.
"Some of the parts of the state system, the bonding system, the parole system, the fact that there are sentencing guidelines now that takes 4,5,6 felonies to get someone who's in possession of a controlled substance, which is a class C felony, to even get into prison. Then they'll probably EOS [end of sentence] on the bus ride down to the penitentiary."
The real question is whether Alabama's parole of violent inmates is feeding what federal law enforcement defines as a criminal epidemic.
"If a criminal is arrested and they think they are going into the state system of Alabama, it's not a great tool to use to get cooperation because they know they aren't going to be there long," Hyche warned. "There's no fear."
Montgomery County District Attorney Daryl Bailey, who has been vocal about the Board of Pardons and Paroles releasing violent inmates sentenced to life in prison, expressed his disdain for the state's revolving door and the brazen criminals it's creating.
"It is embarrassing, almost humiliating, to have the U.S. Attorney from the Northern District say that the prison system, parole system in the state of Alabama is not feared," Bailey stated. "It's embarrassing that the feds have to come in and save us, we should be doing that for ourselves. We don't have anyone who has the courage to do something about that in the state of Alabama, in my opinion. No one is stepping up and saying we need to fix this and we need to fix it in a hurry. And it all boils down to money."
Copyright 2018 WSFA 12 News. All rights reserved.