Lester Holt visits with BTW students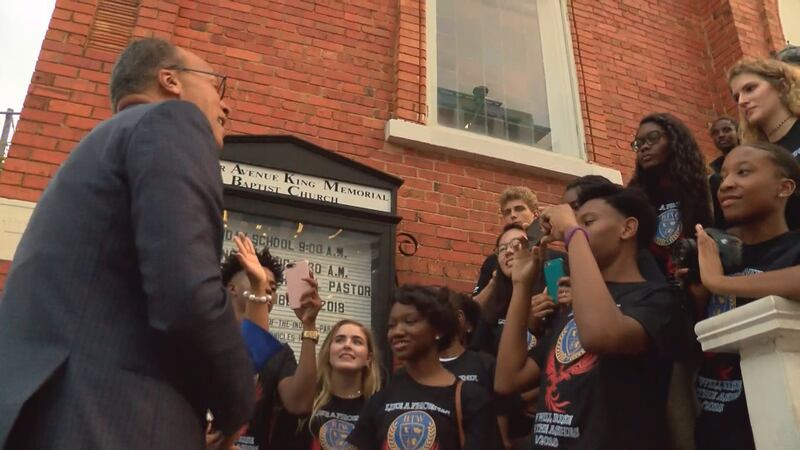 Updated: Oct. 9, 2018 at 9:45 PM CDT
MONTGOMERY, AL (WSFA) - NBC Nightly News Anchor Lester Holt set the last moments of his trip to Montgomery aside to meet with a group of students from Montgomery's Booker T. Washington Magnet High School.
"We heard about their story, and I thought 'what a great group.'" Holt said. "They're interested in news, which is important. A lot of young people don't follow news. They do. It means a lot for me to come talk with them."
BTW Principal Dr. Quesha Starks said she wrote a letter to one of Holt's producers and worked with him to set up the meeting. Many students in the group are in the broadcast media magnet at BTW and were able to ask Holt about his career and get advice.
Junior Gina Paolini said she and her classmates were excited about the opportunity to share their story and interact with Holt.
"We've all really been looking forward to this," Paolini said. "We are all in different departments and different grades. We have different experiences. We'll definitely give different perspectives of the story, and I think, more than anything, that's amazing."
After his time with the students, Holt said they, themselves, are a sign of hope for the future.
"We're alright," Holt said. "We've got some smart young people here. They're going to take care of us."
Copyright 2018 WSFA 12 News. All rights reserved.