AL congressional candidate raises voter registration concerns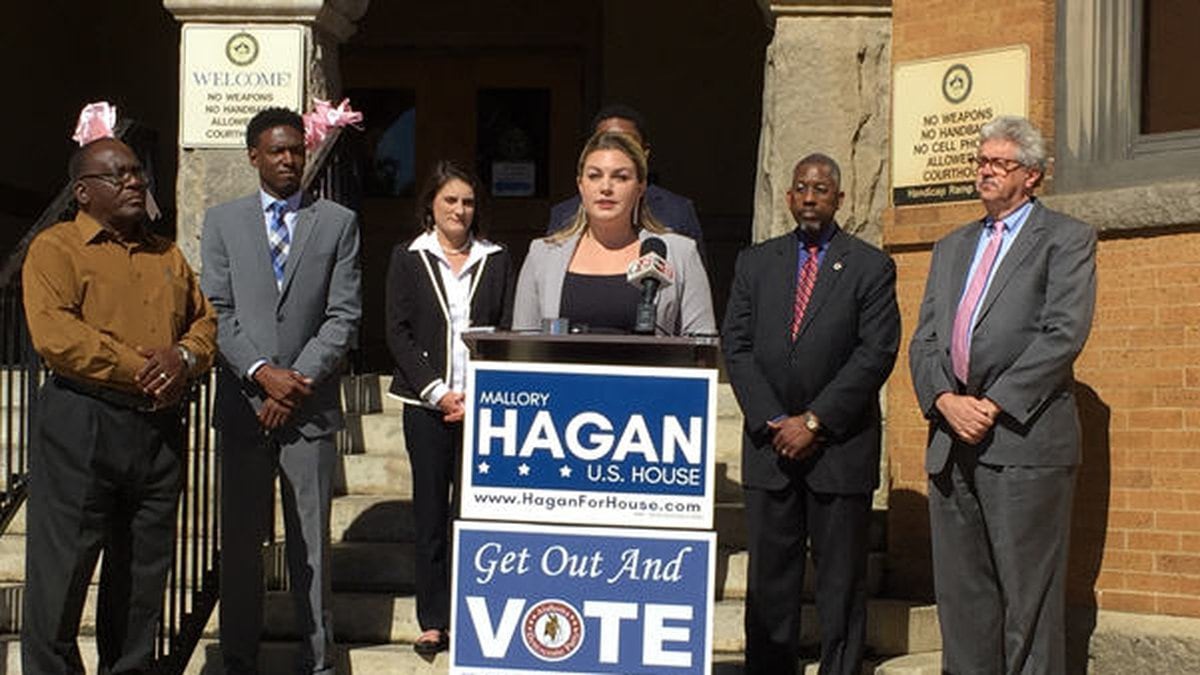 Updated: Oct. 18, 2018 at 4:28 PM CDT
TUSKEGEE, AL (WSFA) - Mallory Hagan, the former Miss America turned Democratic candidate for Alabama's third congressional district, says she's activated a voter protection committee to address voting rights issues in Alabama.
The team is made up of volunteer attorneys. It was created after Hagan says her campaign discovered what they call some pretty shocking voter registration statistics. The committee says well over 55,000 voters had been disqualified or labeled "inactive" in the 3rd district since Feb. 2017.
"Right next-door in Georgia we have seen voter suppression and so we just wanted to make sure that we are not going to see that here in the state of Alabama," Hagan stated at a news conference called Thursday in Tuskegee. "So what we've done is request information. The information that we got back says that we have currently deactivated or inactive about 55,000 voters here in Alabama's 3rd district. So we requested further information to see if we can't dig into why that might be. It could very well be that that many people have moved or passed away but something smells as though we should just make sure that people are on alert."
"According to our most recent finding, more than 1 in 10 voters here just in east Alabama have been removed from the active voter roll," Hagan contends.
Alabama Secretary of State John Merrill says that there's no reason for any concern.
"Its just about updating your information," Merrill stated. "Nobody that was on the inactive list in 2017, nobody that's on the inactive list today will be denied the access to access to cast a ballot for the candidate of their choice with a real ballot if they update their information."
Hagan's opponent in the congressional race, Rep. Mike Rogers declined to comment.
Copyright 2018 WSFA 12 News. All rights reserved.