Electronic poll books to be used in Montgomery County on Election Day
Poll Pads are meant to make the election process more efficient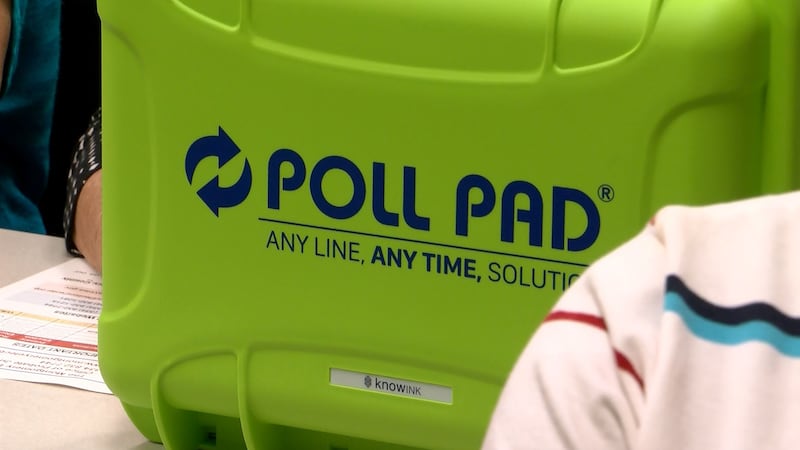 Published: Oct. 18, 2018 at 5:51 PM CDT
MONTGOMERY, AL (WSFA) - Election Day is less than three weeks away, and Montgomery residents may be able to cast their votes quicker than in years past.
The Montgomery County Election Center will be using Poll Pads in the general election, which will eliminate alphabetized check in lines.
Montgomery County Probate Judge Steven Reed said they are expecting a high turnout on Election Day, and the Poll Pads are meant to make the election process more efficient.
"Our poll workers are learning how to use e-poll books, which will be a lot more efficient for our check in process - for the voters, as well as for themselves - and it'll provide us with a level of accuracy and efficiency that we haven't had before," Reed said.
Reed said the Poll Pads will help with data entry, as they'll be able to scan I.D.s quickly. They'll also help with discovering if a voter is at the right polling station, or if they've already requested an absentee ballot.
In the past, poll books were assigned to volunteers by letters, so if a voter was in a long line for one letter, they wouldn't be able to jump into another line to check in quicker.
"It's just all part of making the election process a lot easier and a lot more efficient and a lot more effective," Reed said.
Reed said they had a trial run of the Poll Pads during the municipal elections at a few precincts, but this is the first time they will use them at every polling station for a full election. He said there is some concern, because it is new technology, but they believe in the long run this will be the best way to really help the voters and equip volunteers.
"It's up to us to utilize the technology to best serve the public, and that's what we're attempting to do," he said.
Reed said the volunteers are being trained on the new technology, and they are catching on quickly.
Election Day is Nov. 6.
Copyright 2018 WSFA 12 News. All rights reserved.