Georgia Southern, Eastern Michigan football players enjoy Montgomery
Updated: Dec. 13, 2018 at 9:16 PM CST
MONTGOMERY, AL (WSFA) - Football players from Georgia Southern and Eastern Michigan enjoyed a night of food and fun, ahead of the 2018 Raycom Media Camellia Bowl.
On Thursday night, the Georgia Southern football team enjoyed some southern cooking, courtesy of the Montgomery Area Chamber of Commerce.
"Southern food is the best food. One of the reasons I chose Georgia Southern is because I love southern food," said Georgia Southern kicker Tyler Bass.
"It's gonna be great! Give me some mac n' cheese, or whatever they have, and you know I'm going to eat it up real good," said Georgia Southern linebacker Rashad Byrd.
Also happening on Thursday night, the players from Eastern Michigan enjoyed some friendly competition at Bama Lanes.
"I think it's just really some good camaraderie. We're gonna see some guys really get competitive like we have all summer and through the season, just the whole deal which should be exciting, because even though it's just bowling some guys are just going to get fired up," said Eastern Michigan kicker Chad Ryland.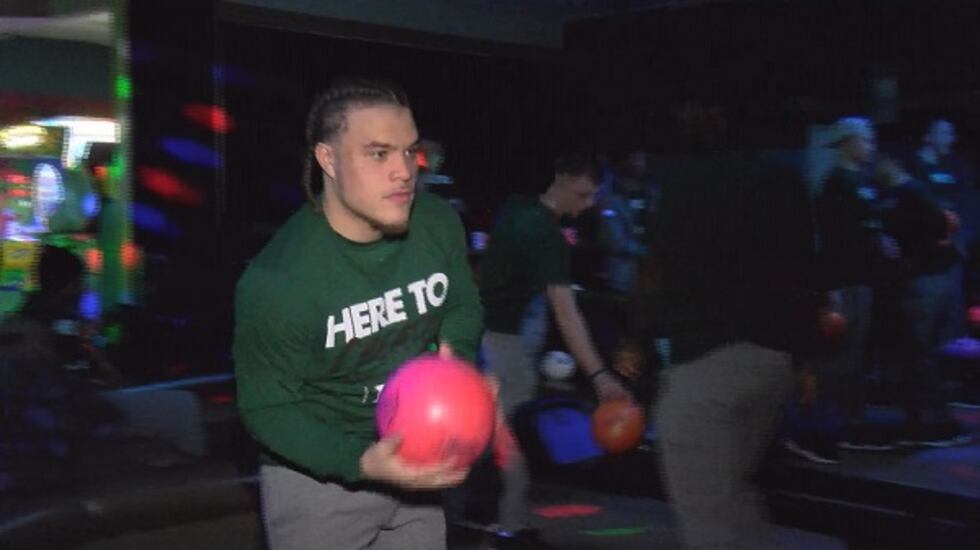 "You don't want to be thinking about the game too much and all that. You want to have some fun and you know take some time off before we have to go and focus and you know win the game," said EMU defensive tackler Hunter Andrews.
On Friday, the activities will continue. At 5 p.m. Eastern Michigan will host a pep rally at the Union Station Train Shed. Then, at 5:30 p.m., Georgia Southern will be hosting a pep rally, also at the Union Station Train Shed. The day will wrap up with a Christmas parade at 6:15 p.m., starting on Dexter Avenue.
Copyright 2018 WSFA 12 News. All rights reserved.