Elba Theatre restoration project moves forward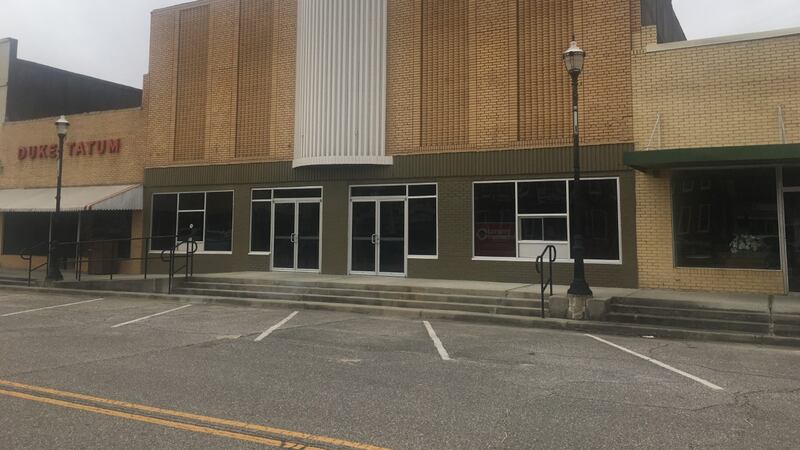 Updated: Jan. 30, 2019 at 3:15 PM CST
ELBA, AL (WSFA) - Efforts to restore the Elba Theatre are moving forward.
Restoration 154, the organization that purchased the theater in 2011 and has championed for its revitalization, confirmed they received a $261,000 Community Development Block Grant from the Alabama Department of Economic and Community Affairs (ADECA) for the project.
They plan to give an additional $125,000 for the project. The total cost of Phase One of renovations is roughly $420,000. They are still looking for grants and personal donations to fill the financial gap, but they have enough to begin working to revive the historic venue.
"We have broken up all those phases of planning into three phases of renovation and construction," said Chelsea Cooper, Restoration 154 Board Member. "What this will do is get us through phase one which will make this space usable."
Renovations will include work on the outside and inside - including a new roof, HVAC, electrical, and installing new bathrooms.
"Hopefully we can do some construction starting the summer or fall of this year," said Cooper. "We hope to have events at the end of the year or beginning of 2020."
For larger events in Elba, the community must use the high school. The theater would offer an additional large venue and in turn bring business to the downtown square.
Part of the grant money will also be used to upgrade other existing buildings downtown.
"The whole downtown area has been the focus of our revitalization. The fact that we get to use some of the funds of this grant that we get to help all of the square is awesome," said Cooper.
Buildings in the downtown square will be painted and new awnings will be installed.
"A new appearance. Not edgy, but warm and welcoming," said Reverend Diana Farrell White, Covenant Community Church.
Covenant Community Church's office space and community building is located in the downtown square - a short walk across the street from the theater. Reverend White says when she moved to Elba a few years ago, she was drawn to the square.
"I was interested that we have a classic southern downtown square. I thought it was exciting visualizing lots of life of the town activities," said White.
She believes the work to revitalize the theater and other existing buildings is the right step to inject life into the downtown area. Traffic through downtown slowed with the reroute of the Highway 84 Bypass away from the area.
"I know residents are nervous with the bypass going past Elba. I think if we can give our self a facelift and a little self esteem then we will be more willing to invite people to our downtown space," said White.
Phase 2 of the project is expected to cost roughly $210,000 and involve adding the marquee. Phase 3 is expected to cost roughly $175,000.
Copyright 2019 WSFA 12 News. All rights reserved.