4 Wiregrass athletes sign FBS scholarships
Published: Feb. 6, 2019 at 3:32 PM CST
DOTHAN, AL (WSFA) - National signing day is a hot commodity across the country as athletes across the United States decide where to spend their next four years playing college football.
Down in the Wiregrass, several athletes made that decision and are ready for the next stage of their career.
Of the players that signed, four athletes from the Wiregrass found themselves headed to play football at the FBS level.
Northview kicker Jack Martin, after verbally committing to South Alabama, is headed to Troy to become a member of the Trojans football team. Eufaula's Logan Snead, son of Los Angeles Rams General Manager Les Snead, is ACC bound as he will become a Virginia Cavalier. The Elba duo of Richmon Singletary and Alex Wright have played on the same team since second grade and will continue to do so as both will join Bill Clark's team up at UAB.
"They treated me like family from the start," said Wright. "Going up they are not wanting to come back to home, it's very fun going up there."
"It's just an amazing feeling that all of the hard work during the season has finally paid off," said Singletary.
"I've been working for this for a long time," said Snead. "It's crazy. My family is so excited for me. It's just a blessing."
"When Coach Lindsey got on staff, he called me and brought me on on a visit and offered me a scholarship," said Martin. "I pretty much fell in love with the school there and felt like it would be a great home for me."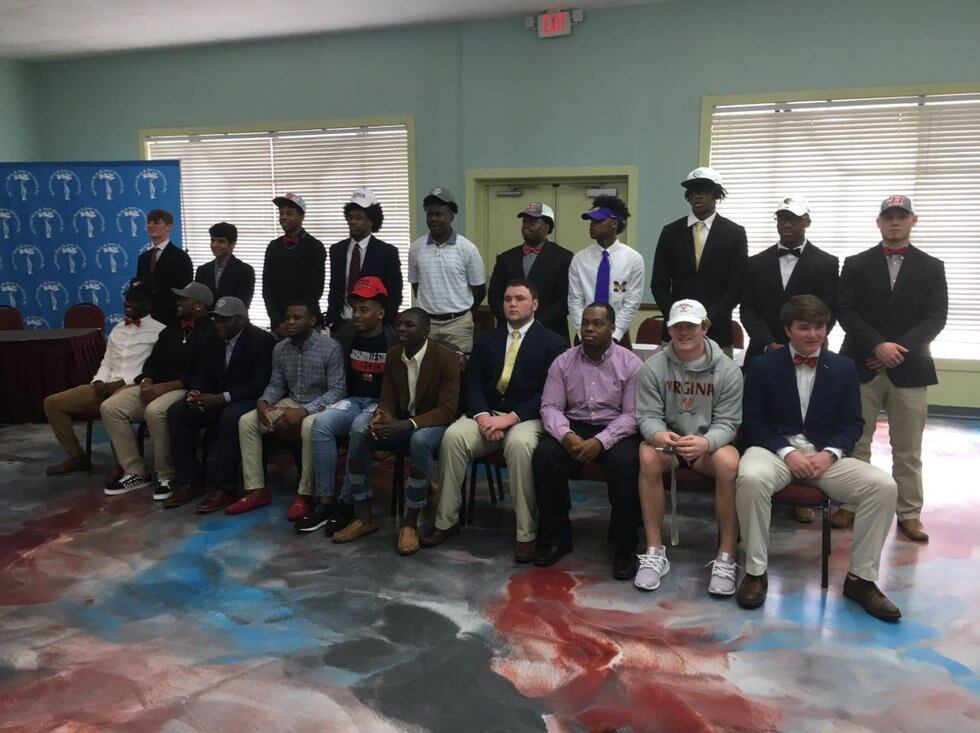 In total, 25 players from the Wiregrass area signed a scholarship to play at the next level.
Copyright 2019 WSFA 12 News. All rights reserved.