5 tornadoes confirmed across central AL Thursday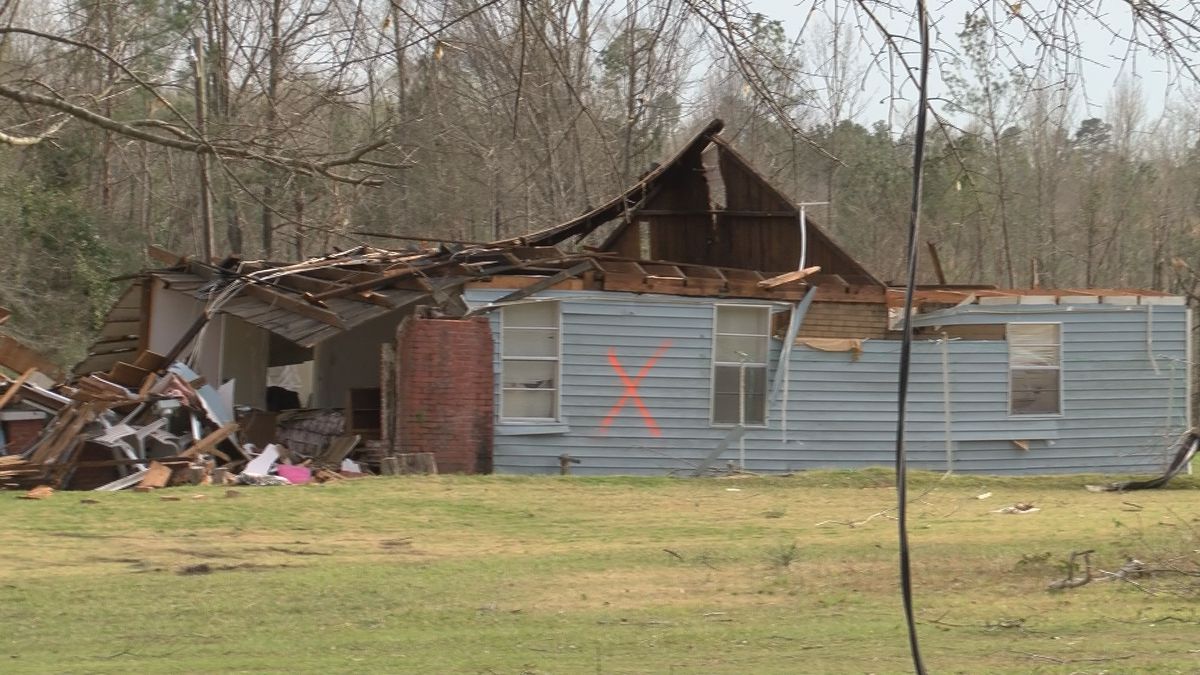 Updated: Mar. 15, 2019 at 10:57 PM CDT
MONTGOMERY, AL (WSFA) - The National Weather Service has confirmed five tornadoes touched down across central Alabama Thursday.
They were confirmed in:
Chilton/Coosa - Lake Mitchell: EF-1

Coosa - Weogufka - EF-0

Coosa - Goodwater: EF-0

Northern Autauga: EF-1

Elmore - Lake Jordan: EF-2
The tornado over Lake Mitchell touched down just west of County Road 15 near the intersection of County Road 45, about 10 miles northwest of Autaugaville. A few homes suffered minor roof damage, and several trees were uprooted or were snapped off. It was estimated to have reached peak winds of 100 miles per hour and traveled 7.1 miles.
The EF-2 over Lake Jordan in Elmore County touched down near Shoal Creek Drive on the western shore of Lake Jordan. The tornado was estimated to have reached 120 miles per hour and traveled 8.5 miles. The NWS said the initial damage was weak but the storm intensified, causing minor roof damage to homes while snapping and uprooting numerous trees. The tornado then crossed Jordan Lake and caused extensive damage on Red Bone Drive, Speigner Roa, Shady Lane Road, Jones Corner Road, Montana Drive and Dakota Drive. Hundreds of trees were downed, power poles were downed and homes suffered damage. but the strongest damage was yet to come. The NWS said the storm moved northeastward and crossed Thornton Road. There, several homes lost entire roofs and a few walls. The tornado continued its path from here before lifting. In total, the NWS reports at least 35 power poles were downed, at least 50 structures were damaged, two convenience stores were damaged, and a few homes had both the roofs removed and walls collapsed. One car was moved over 30 yards.
The Chilton/Coosa tornado, an EF-1, traveled 10.5 miles with peak winds reaching an estimated 85 miles per hour.
The Weogufka tornado, an EF-0, reached an estimated peak wind of 65 miles per hour, traveling not even a mile.
Damage was confirmed across the area, especially in Elmore County where the emergency management agency said at least 40 structures were damaged.
At this point, there have been no confirmed fatalities or injuries as a result of any of these tornadoes.
Copyright 2019 WSFA 12 News. All rights reserved.