Alabama's first constitution gets visit from original signers' descendants
The event was part of the celebrations marking 200 years of statehood
Updated: Apr. 30, 2019 at 6:15 PM CDT
MONTGOMERY, AL (WSFA) - As part of the state's bicentennial celebration, the Alabama Department of Archives and History hosted an event Tuesday featuring the state's first constitution.
Descendants of the 44 delegates who signed the constitution back in 1819 got a chance to view the document for themselves.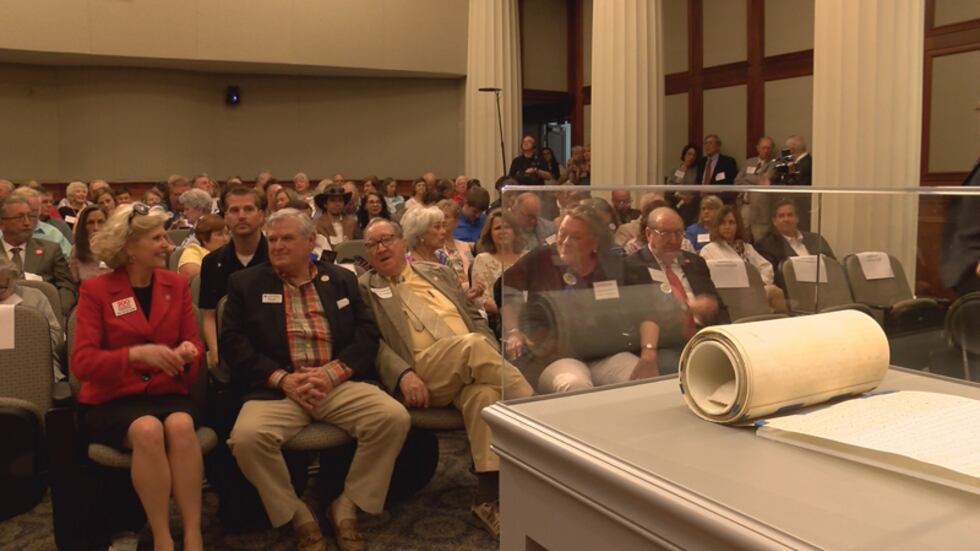 The state recently completed a project to conserve not one, or even two, but six Alabama constitutions. In early 2018, each document, as well as the state's 1861 ordinance of secession from the Union, were carefully packed and shipped to the Northeast Document Conservation Center in Andover, Massachusetts for restoration.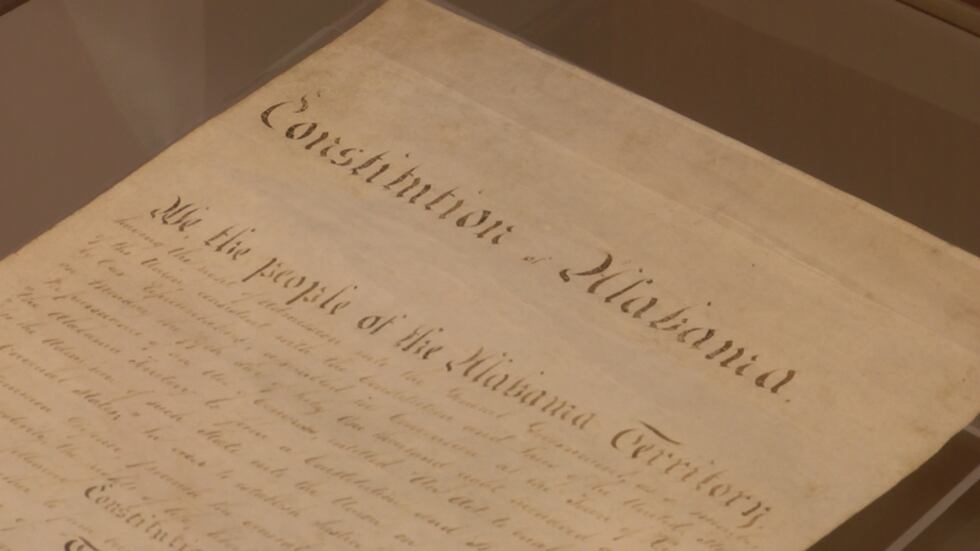 "One of the most important things was that it got a good cleaning to remove some dust, grime and dirt that it accumulated," said Steve Murray, director of the Alabama Department of Archives and History. "If you think about it, this document existed for 150 years before it was ever stored in air-conditioning. So it accumulated some wear and tear and dirt over the years. All of that was given a good clean. They also did some repairs to a few spots that received damage."
Among those descendants in attendance at Tuesday's event was current Alabama Treasurer John McMillan. He can trace his family line back to signer John Murphy, who went on to become the state's fourth governor in 1825.
McMillan said he'd never seen the actual document before, and praised those who are putting together a "fantastic" bicentennial year of celebrations.
All the state's constitutions will be on display at a special exhibit at the Archives Department later in the year.
Alabama became the nation's 22nd state on Dec. 14, 1819.
To learn more about the state's bicentennial plan, CLICK HERE.
Copyright 2019 WSFA 12 News. All rights reserved.