2 hospitalized after acid leak at Wayne Farms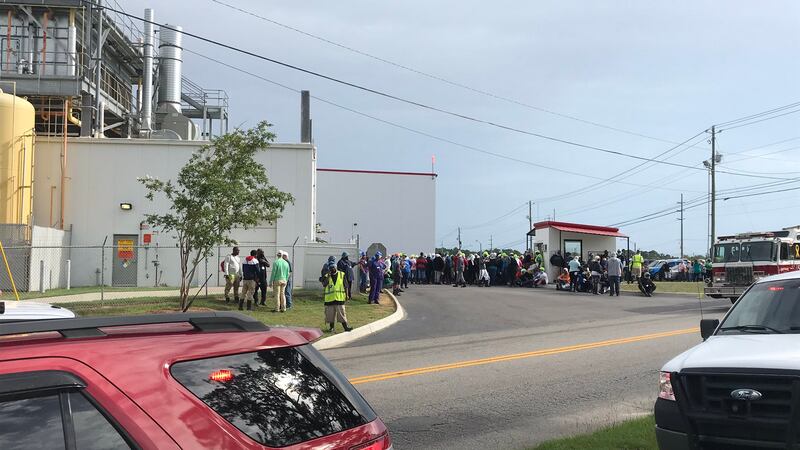 Updated: Jun. 26, 2019 at 9:55 AM CDT
DOTHAN, Ala. (WTVY) - At least two workers are in the hospital and about 14 others checked for acid inhalation after a leak at Wayne Farms in Dothan. None are believed to have suffered serious injuries.
Firefighters arrived at the poultry processing plant shortly after eight o'clock Wednesday morning.
"Our team went in and was able to locate an acid leak in one of the buildings," Deputy Fire Department Chief Chris Etheredge told WTVY.
Etheredge said the leak could have been worse had a containment vessel used in the process not worked to perfection.
As a precaution, about 500 workers evacuated the plant but returned to work about an hour later, when an "all-clear" was issued.
Etheredge said the Peroxyacetic acid that leaked is part of the preparation process at the plant.
In many meat and poultry establishments that acid is used on carcasses, parts, trim and organs to reduce bacterial contamination, per to the U.S. Department of Agriculture.
Copyright 2019 WSFA 12 News. All rights reserved.