Madison County family searching for lost cat contacted by scammers, warns others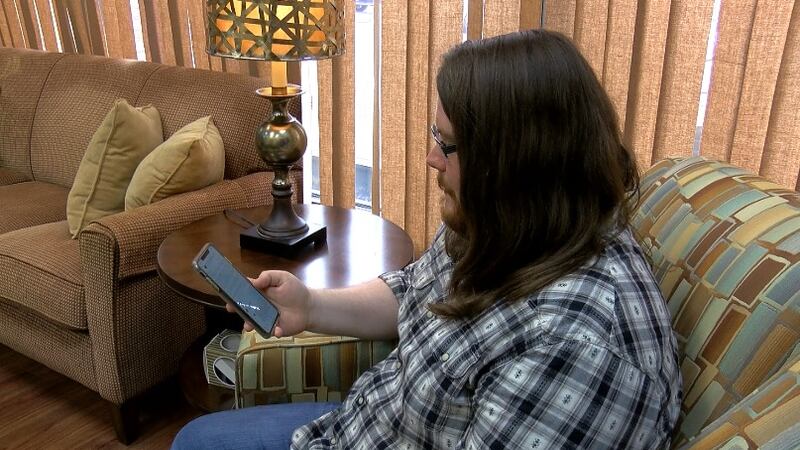 Updated: Jul. 3, 2019 at 10:19 PM CDT
MADISON COUNTY, Ala. (WAFF) - A Madison County man says scammers targeted his family during their search for their lost pet.
They tried to get money out of him right off the bat, but he didn't fall for it and he doesn't want anyone else to give their money to con artists.
Aaron Campbell and his wife have been desperately looking for their cat, Thancred, for three weeks.
"He ran out the front door one day," Campbell said.
They've been posting fliers and yard signs in their Madison County neighborhood near Nick Davis Road and they also turned to social media.
"First thing I did was post it on the local Facebook page, the Lost & Found Pets of Huntsville/Madison County and Nextdoor. I also posted to Craigslist and several other Facebook groups," Campbell stated.
Their hopes went up when they got a text from someone, saying they had Thancred. The person claimed they were visiting family from out of town, possibly trying to explain their phone number with a 678 area code (Atlanta number).
"They said it was definitely our cat. That's hard to say with most cats, but mine has a broken jaw and a tooth that hangs out (an injury he had prior to adoption) so it's pretty obvious if it's him or not. So I was getting excited and dressed to go meet this person," Campbell said.
But that's when the red flags started. When the Campbells asked where to meet the man who contacted them, he wouldn't say. He also wouldn't send a picture of the cat, a three year old male Siamese.
"They sent a link to a Cash app site to send them money. We weren't even finished talking about this. That's when I knew for sure this was a scam and they didn't have my cat," Campbell said. "If it had been that they wanted money up front and they had sent me the photo, but they didn't have gas money to come meet me and that's why they wanted the money, then it wouldn't have been a problem. But it was nothing like that."
He knows others in his position would pay anything to get their pets back, but he doesn't want anyone to get scammed.
"I definitely want people to be aware of that because there's tons of missing animals in the area and every one of them is a potential target for people like this," Campbell added. "I was and still am pretty desperate but I'm always on the lookout for scams for such. So it was kind of on my mind I guess but some other people might not notice."
He reported what happened to police and his family isn't giving up on their search. Thancred's collar was off, but he has been microchipped.
Campbell thanked the dozens of people on Facebook and Nextdoor trying to help him, sending him photos of lost cats to try to reunite them. His neighbors have also helped.
"There's a lot more people out there who are good and going to help you, than there are those who want to scam you," he stated.
The Better Business Bureau shared information about how the lost pet scam works and how to avoid being conned.
"Posting on social media is a great way to alert a wide range of people about a lost pet. Unfortunately, that same publicity can put you at risk for scams. Con artists comb social posts to find targets who have lost their beloved pets," the BBB says.
How the Scam Works
You recently lost your pet, so you turn to social media to alert friends and neighbors. You create a public post – or even a group – to help spread the word. You share your phone number and other details, so people can easily reach you.
A few days later, you get a text message from someone claiming to have found your lost dog or cat. You ask them to describe your pet and/or send a photo, but the conversation quickly takes a strange turn. The scammer will give excuses, such as being out of town or not having a working smartphone, for why they can't snap a photo. Instead, the person will pressure you for money (or a gift card) to return your pet. Although you may be tempted to do anything to see your dog or cat returned safely, don't pay up! The scammer doesn't have your pet. They will just take the money and disappear.
Follow these tips to prevent falling victim to a pet loss scam:
Limit the information in your social posts: If you post on Facebook or other social media, omit information about unique physical attributes. This can help you verify if someone really found your pet.
Watch for spoofed numbers: If you get a call from someone claiming to have your pet, ask them for a phone number where you can call them back. Scammers often spoof phone numbers, so they appear to be calling from somewhere else.
Ask for a photo: If a caller claims to have your pet in their possession, ask them to send a current picture. If the "finder" gets defensive or makes a lot of excuses, it's a red flag.
Never wire money or use a prepaid debit card to pay anyone you don't know. This is the same as sending cash.
Microchip and/or ID tag your pet: Consider having your veterinarian microchip your pet, or make sure they always wear a collar and ID tag.
Copyright 2019 WAFF. All rights reserved.