Five people arrested for leaving crop circles in Etowah County cornfield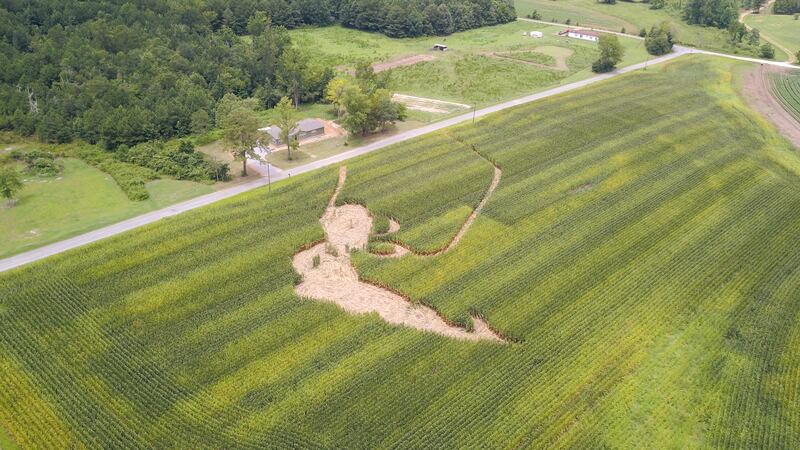 Updated: Jul. 23, 2019 at 7:47 PM CDT
ETOWAH COUNTY, Ala. (WBRC) - Five people face felony charges after allegedly leaving crop circles in a cornfield.
It happened last week at a cornfield in the Ballplay community on Crump Road.
Five people in a pickup apparently rode over and tore down multiple cornstalks leaving behind a less intricate version of crop circles.
Sheriff Jonathon Horton says what cracked the case was a neighbor whose security video caught an image of a vehicle leaving the scene.
From that to social media, investigators at the Etowah County Sheriff's Office were able to track down the car, then the five people in it.
Brandon Allen Whitlock, Noah Michael Brown, Rex Dakota Brown, Jeni Beth Vaughn, and Stephanie Marie Helm are each charged with 3rd degree criminal mischief, a felony. All have bonded out of jail.
"I think they may have actually made the pattern, came out of the field, and then re-entered the field, and made a second trip. So, it was a little bit of an adventure for them, it wasn't just a quick thing," Horton said.
The total value to the damage was estimated to be $7,500.
Horton says the vehicle image was spread throughout social media and they were able to track down the suspects from there.
Copyright 2019 WBRC. All rights reserved.