Shelby County encouraging more dads in schools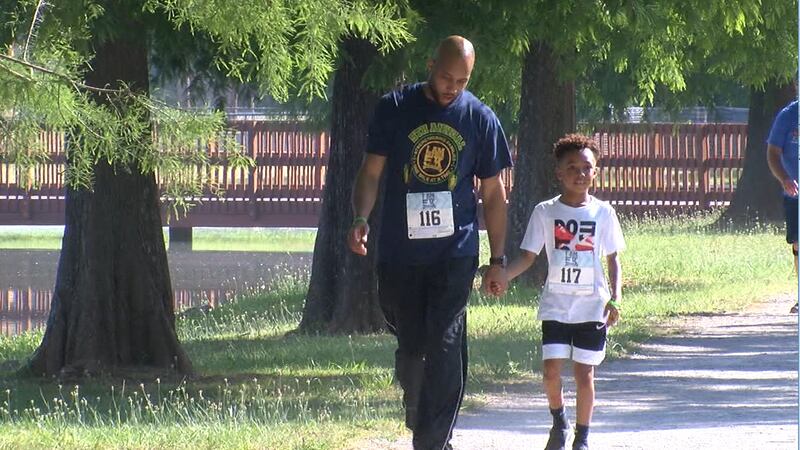 Updated: Sep. 4, 2019 at 6:05 PM CDT
BIRMINGHAM, Ala. (WBRC) - Shelby County Schools are working to get more dads involved in their kids schools by creating specific events, just for dad, through a new program called "All Pro Dad's."
Shelby County Schools is breaking the stereotype and Superintendent Dr. Lewis Brooks says it is all to help benefit their students.
"You know a lot of times for us, education is a very female dominant profession and certainly we see moms that show up and work hard with PTOs and all that and sometimes dad's kind of take a step back. So based on the research you know when dad's are involved at school kids academics and grades and her behavior is better and so we wanted to find an opportunity to engage and create something different in regards to parenting involvement," he explains,
The all pro dads program will be at every elementary school and there will be an event once a month where dads are invited to eat breakfast with their child and each meeting will have a theme.
"And then in the course of that breakfast, dad's are talking to their kids about leadership, kids are asking questions about leadership and in essence what happens is they send the kids into the day with that theme," he states.
Dr. Lewis Brooks is a Dad himself and he know the importance of being involved in your child's school life. "There is something special in the relationship that a father has with his son or that a father has with his daughter. That becomes really meaningful in specific situations and certainly we want to find an opportunity through our school to bring that out," he explains.
The program will launch on September 10 and each school may have a different date for the meetings, so make sure to check out your child's school website for dates.
Copyright 2019 WBRC. All rights reserved.