More than 100 Birmingham ministers sign proclamation against Planned Parenthood
Updated: Oct. 2, 2019 at 9:00 PM CDT
MONTGOMERY, Ala. (WSFA) - More than 100 Birmingham ministers signed a proclamation against Planned Parenthood and the expansion of abortion clinics.
"We will not remain indifferent or silent about the murder of the pre-born," said Fr. Michael Novotny with Christ the King Anglican Church.
The proclamation also calls for unity among churches and encourages the Birmingham Christian community to help the unborn and their mothers and fathers.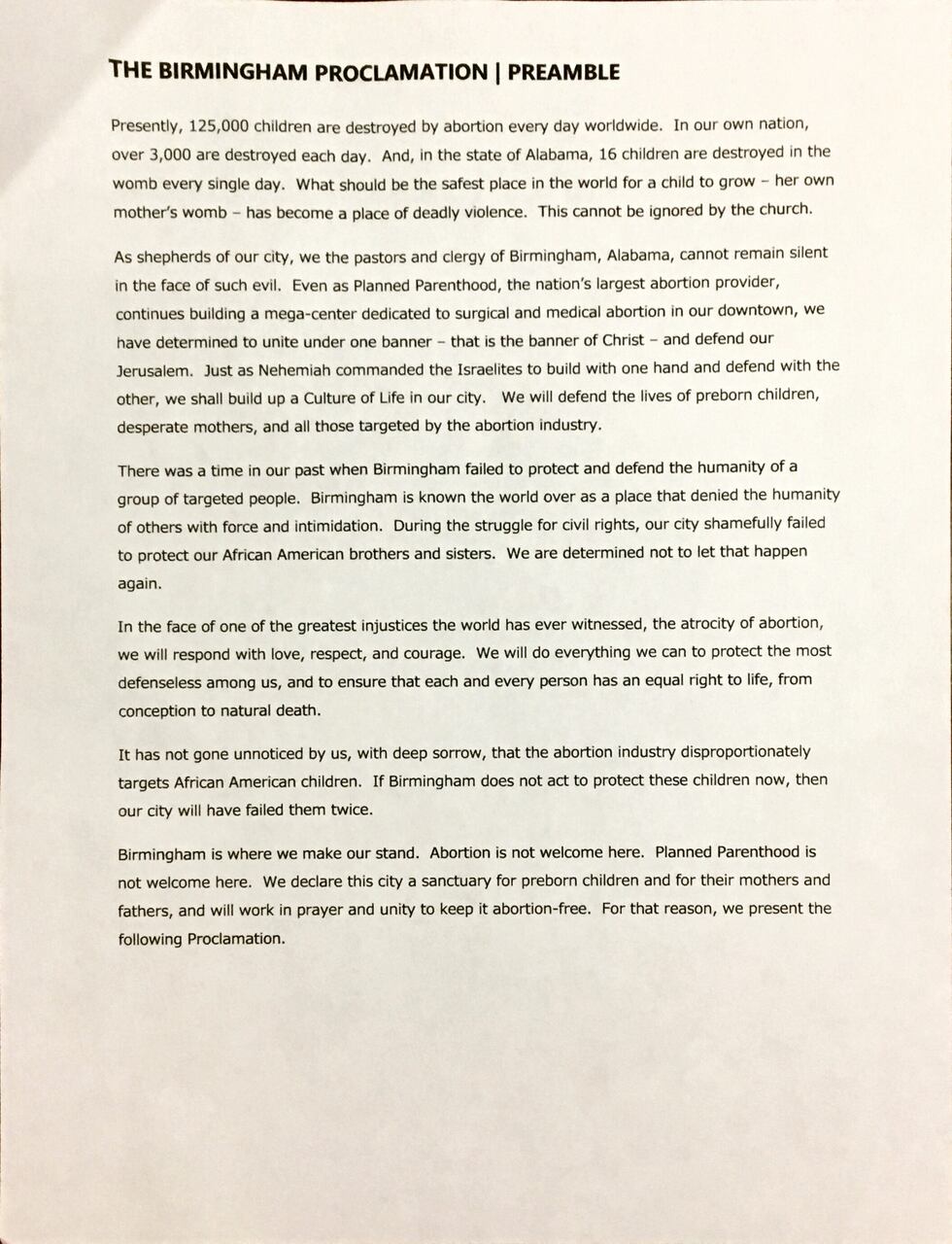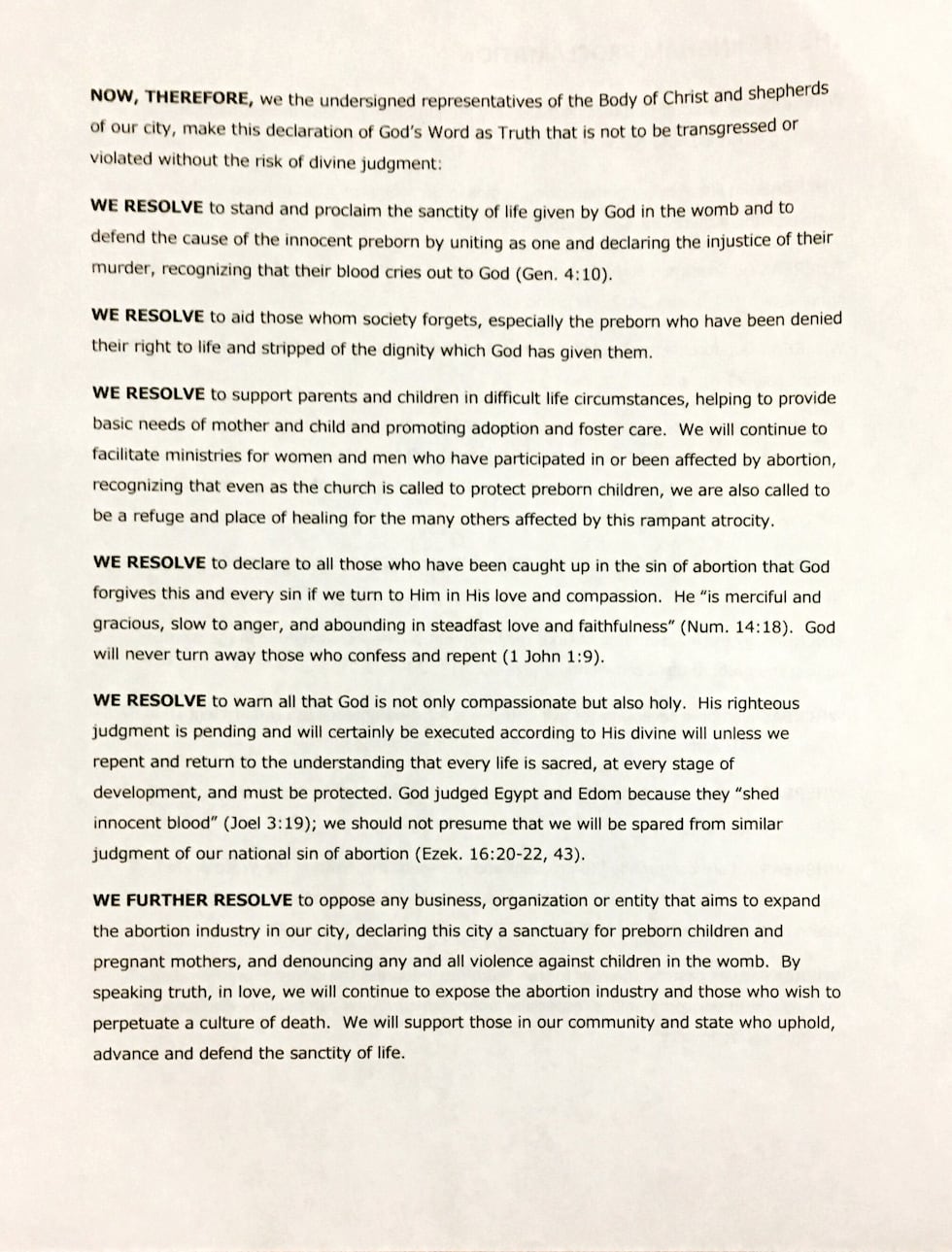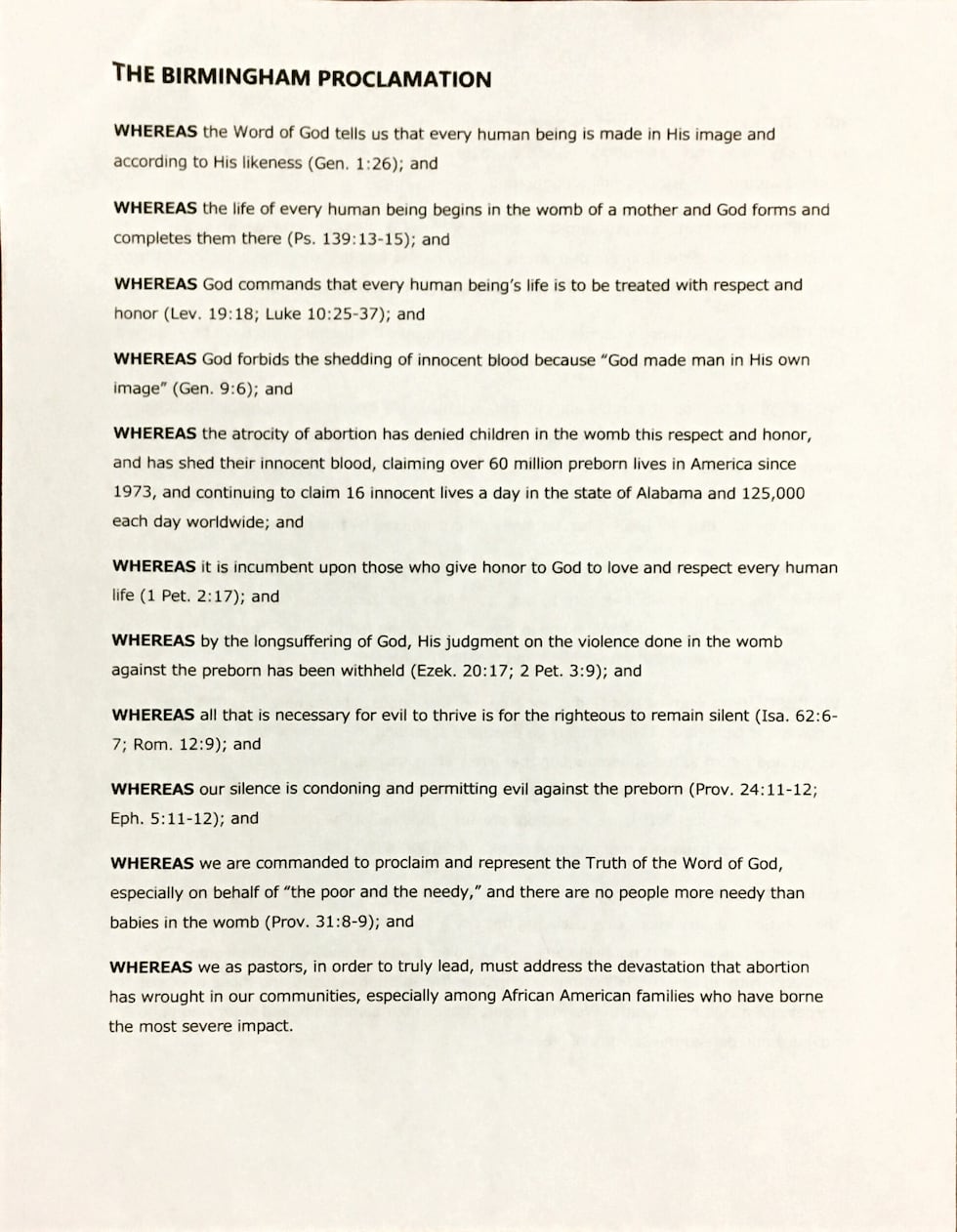 The pastors said Planned Parenthood specifically targets their clinics towards the African-American community.
"African-American men and women we are no longer charmed by Planned Parenthood. We are challenged to declare our city a sanctuary for the unborn," said African-American Pastor Zanthia Turner.
Planned Parenthood said they don't target their clinics toward African-American communities, but instead, provide services to many people where there is a lack of access to care.
"The majority of the people we serve are at or below the federal poverty level and for many of them, we're the only access to care that they have," said Barbara Ann Luttrell, who is a spokesperson with Planned Parenthood Southeast.
A second press conference is being held on Thursday in front of Birmingham City Hall.
Copyright 2019 WSFA 12 News. All rights reserved.