President Trump will attend Alabama-LSU game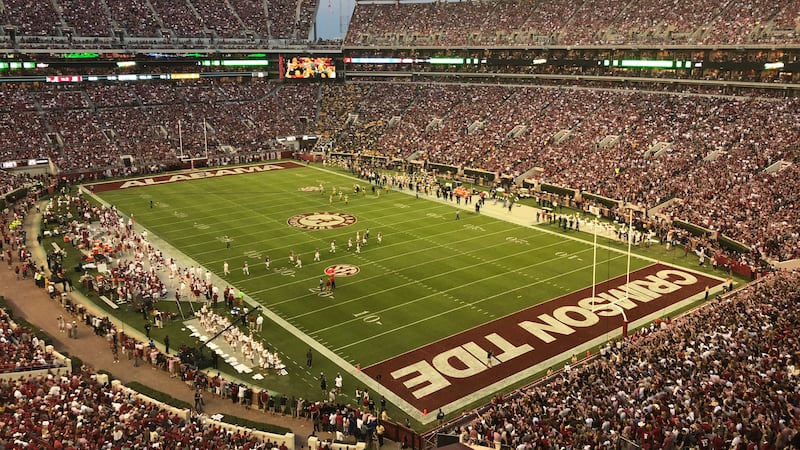 Updated: Nov. 6, 2019 at 9:50 PM CST
TUSCALOOSA, Ala. (WBRC) - President Trump officially confirmed during a rally in Monroe, La. Wednesday evening that he'll be attending the Alabama/LSU game in Tuscaloosa on Saturday afternoon.
The confirmation comes after several reports earlier in the week that the president would be at the game.
Wednesday evening, the FAA issued a Temporary Flight Restriction for Tuscaloosa airspace in effect Saturday afternoon and evening.
Kickoff for the huge SEC match up at Bryant-Denny Stadium is Saturday at 2:30 p.m.
Copyright 2019 WBRC. All rights reserved.