Gov. Kay Ivey unveils Alabama's Bicentennial Park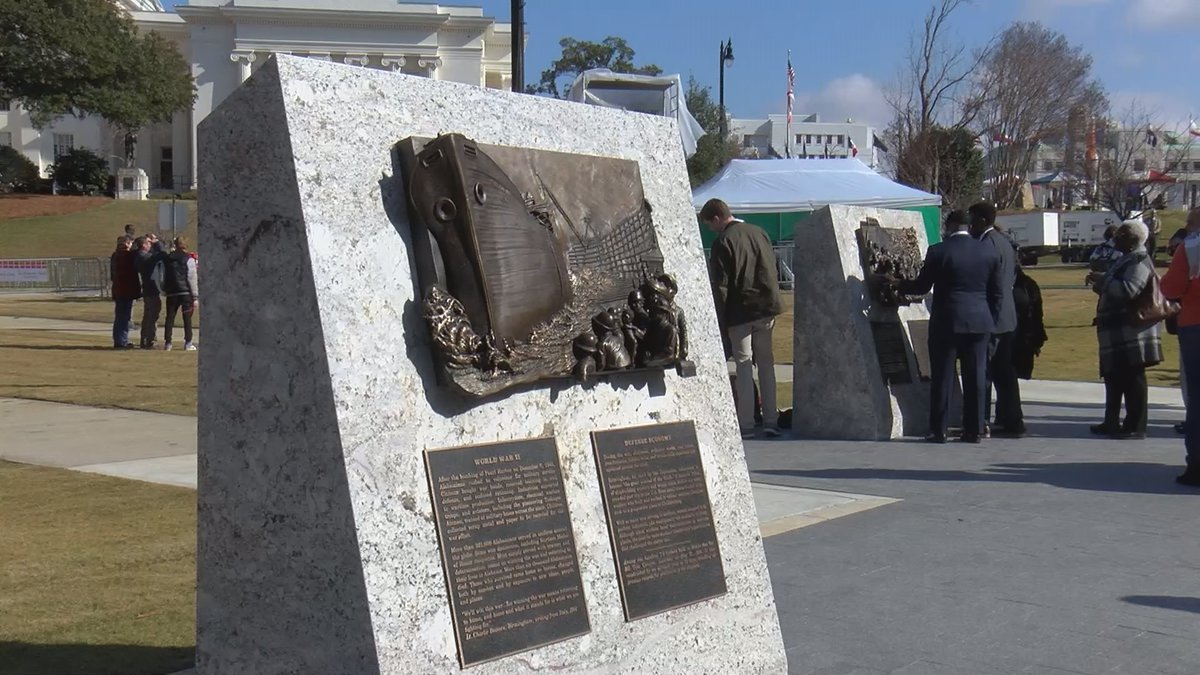 Updated: Dec. 14, 2019 at 3:51 PM CST
MONTGOMERY, Ala. (WSFA) - In honor of Alabama's 200th birthday, Saturday Gov. Kay Ivey unveiled the state's new Bicentennial Park, located in front of the state's Capitol building.
The park includes 16 monuments, each with a plaque displaying a scene from Alabama's history, including the moments we're proud of, and the ones we're not so proud of.
"The 16 Alabama granite bases that are behind you hold bronze images and text panels that together tell the story of Alabama," said Ivey. "They focus on watershed moments in our history, but as often as not, they show everyday citizens going about their lives and showing their commitment to hard work, innovation and doing what's right."
"It's been a very long journey for Alabama ever since 1819 up until presently and it just shows how much Alabama has grown over 200 years," said Montgomery resident Josh McInnish.
The monuments are meant to celebrate the state's past, but also to look forward to the state's future.
"It's not only a story of our past, but more importantly, it's about where we intend to go, and it's up to each of us to help chart that course. Ladies and gentlemen, my fellow Alabamians, let us now go into our third century confident of this, our future is guaranteed to be brighter if we travel this road together," said Ivey.
Copyright 2019 WSFA 12 News. All rights reserved.