MSU fires head coach Joe Moorhead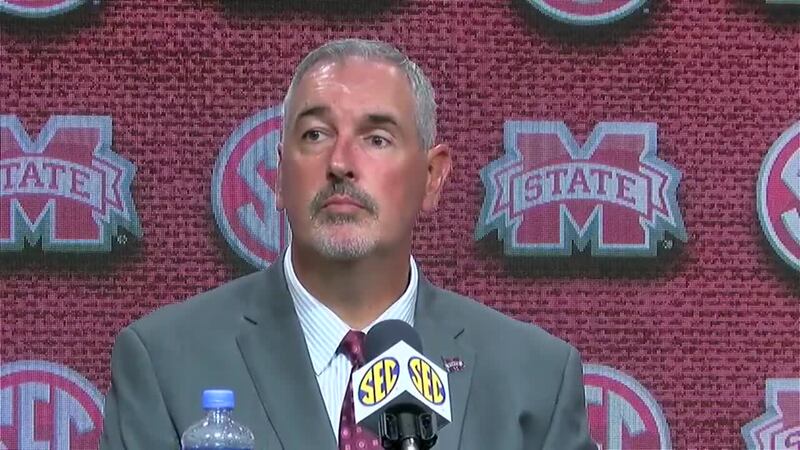 Updated: Jan. 3, 2020 at 12:00 PM CST
STARKVILLE, Miss. (WLBT) - Joe Moorhead is out as head football coach at Mississippi State, Athletic Director John Cohen announced Friday.
"In consultation with President Mark Keenum and after a thorough review and evaluation of all aspects of our football program, I have decided that a change in leadership is in the best interest of our team and university," Cohen said. "I want to thank Coach Moorhead for the hard work he has done with our football program. I wish Joe and his family success in the future."
Cohen is discussed the firing Friday afternoon:
The team previously announced Moorhead would remain head coach after an Egg Bowl win over Ole Miss, but the relationship appears to have soured since.
Mississippi State's tumultuous season included a practice brawl that left quarterback Garrett Shrader unable to play in the Music City Bowl against Louisville, which MSU lost.
Moorhead came to Mississippi State after Dan Mullen left for Florida in 2017.
Moorhead's offense never clicked despite his history as offensive coordinator for Penn State.
Moorhead released a statement on Twitter on Friday night, thanking the Starkville community:
Moorhead leaves MSU with a career record of 14-12. MSU will now have a late start to finding a head coach as many teams, including SEC foes Arkansas, Missouri and Ole Miss, have already replaced last year's head coaches with new leaders.
Associate head coach Tony Hughes will serve as interim head coach while the school conducts a national search for a new head coach.
Copyright 2020 WLBT. All rights reserved.