President Trump invites Alabama man to State of the Union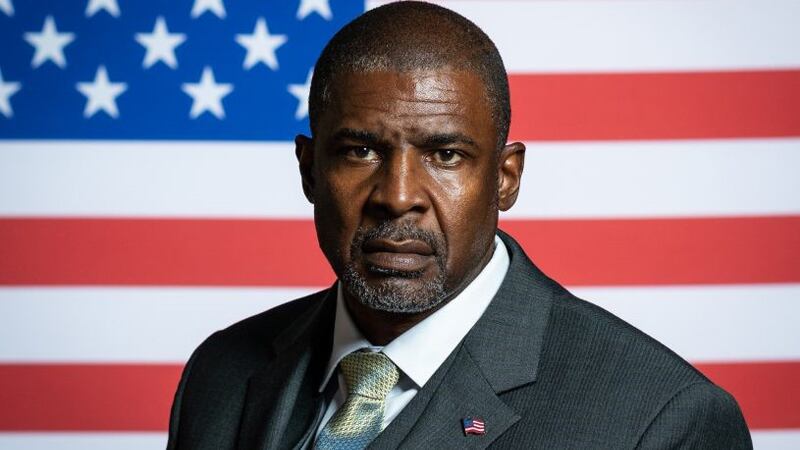 Updated: Feb. 4, 2020 at 1:05 PM CST
WASHINGTON, D.C., (WSFA) - When President Donald Trump gives his annual State of the Union Address to a joint session of Congress Tuesday night, an Alabama man will soak it all in as one of the president's invited guests.
The White House confirmed the guest list Tuesday morning, and among those invited is Paul Morrow, a U.S. Army veteran who now owns a successful government contracting business called SDAC.
It's expected the president will highlight his policies Tuesday night by mentioning Morrow at some point in his speech. Morrow is building a concrete plant in an "Opportunity Zone" in Montgomery.
The plant will support some of the new F-35 jets that will ultimately be assigned to Dannelly Field with the 187th Air National Guard Wing in Montgomery.
The State of the Union won't be the first time the Plantersville native (located near Selma) and President Trump have met. Morrow was part of the "Black Voices for Trump" rally in Atlanta back in November and praised the Trump administration for its work on opportunity zone legislation.
You can watch the speech below with Morrow's portion starting at the 2:56 mark.
According to Morrow's biography, he was one 19 children born to James and Mary Morrow near Selma. He grew up picking beans, okra and corn to sell in the family's front yard, roadside produce stand.
Following high school graduation in 1979, he joined the Army. Following injuries sustained while on duty, Morrow moved to Florida in 1985 to "reinvent himself." He learned the art of A/C repair and founded SDAC, short for South Dade Air Condition.
In 2017, he was named the State of Florida Small Business Person of the Year and traveled to Washington to the National Small Business Week Awards Ceremony with Trump SBA Administrator Linda McMahon.
Morrow has also expanded the business back to Alabama to cover his hometown of Selma.
SDAC says it's considered "one of the fastest-growing minority-owned small federal contractors in the country" and now has ventures including facilities maintenance, building maintenance and operations, grounds maintenance and landscaping, major capital improvement projects, design/build construction work, renovation and remodeling.
President Trump's third State of the Union will be given at 8 p.m. Central.
EDITOR'S NOTE: This report has been updated to indicate the F-35 jets will be assigned to the 187th Air National Guard Wing, not Maxwell Air Force Base, as previously written.
Copyright 2020 WSFA 12 News. All rights reserved.