Universities prepare in case coronavirus spreads to Alabama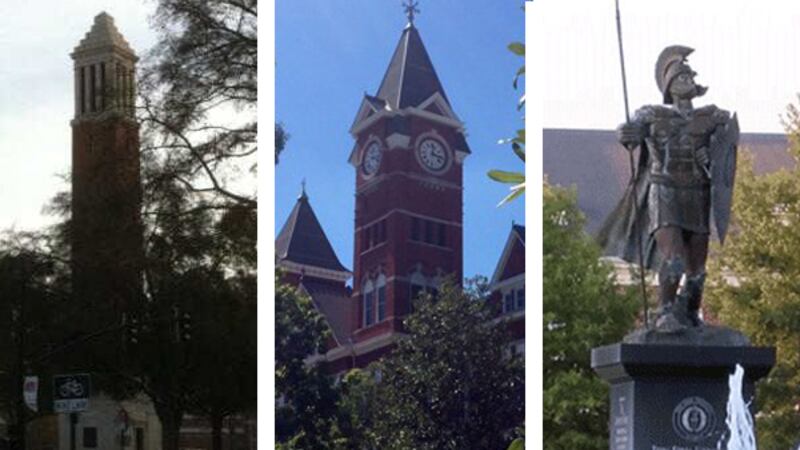 Published: Feb. 29, 2020 at 10:21 AM CST
MONTGOMERY, Ala. (WSFA) - Alabama's colleges and universities are taking notice of the rapidly spreading coronavirus. While there currently are no cases of the disease in Alabama, according to the Alabama Department of Public Health, the disease is making its way around the world.
Universities, with their large, mobile student populations, are bracing for the possibility that cases could appear on their campuses.
Many of Alabama's universities, including the University of Alabama, the University of Alabama at Birmingham (UAB), Auburn University, Troy University, and Jacksonville State University, are putting plans in place ahead of any cases.
They've moved to suspend university-sponsored international travel over coronavirus concerns and are building out websites for their students and faculties to address questions and concerns, each linked to above.
[READ MORE: Why are scientists so concerned about new coronavirus?]
Auburn says its campus leaders, including health experts, emergency management personnel and others, are closely monitoring the evolving situation and coronavirus's potential effects to campus. The university is encouraging its students who travel for spring break, particularly to countries affected by the virus, to take necessary precautions to ensure their health. On Saturday, the university announced that it was temporarily suspending all university travel to Italy and Iran, adding to the list that already includes South Korea and China. The suspended travel notice includes official travel for students, faculty, and staff.
Troy University, which bills itself as "Alabama's International University," says it has been actively engaged in ways to deal with coronavirus for weeks, including the cancellation of student and faculty trips to China.
The Centers for Disease Control, or CDC, says the best way to prevent infection is to avoid being exposed in the first place. There are everyday actions you can take to prevent the spread of respiratory viruses:
Wash your hands often with soap and water for at least 20 seconds.

Avoid touching your eyes, nose, and mouth with unwashed hands.

Avoid close contact with people who are sick.

Stay home when you are sick.

Cover your cough or sneeze with a tissue, then throw the tissue in the trash.

Clean and disinfect frequently touched objects and surfaces.
ADPH says those people who are coming back from China or other areas with active community transmission may have been exposed to the virus and must self-monitor their symptoms for 14 days after leaving the affected area.
Students and staff must contact ADPH Infectious Diseases & Outbreaks Division at 1-800-338-8374 immediately upon return to Alabama.
Copyright 2020 WSFA 12 News. All rights reserved.