Food donations pour in at Montgomery Zoo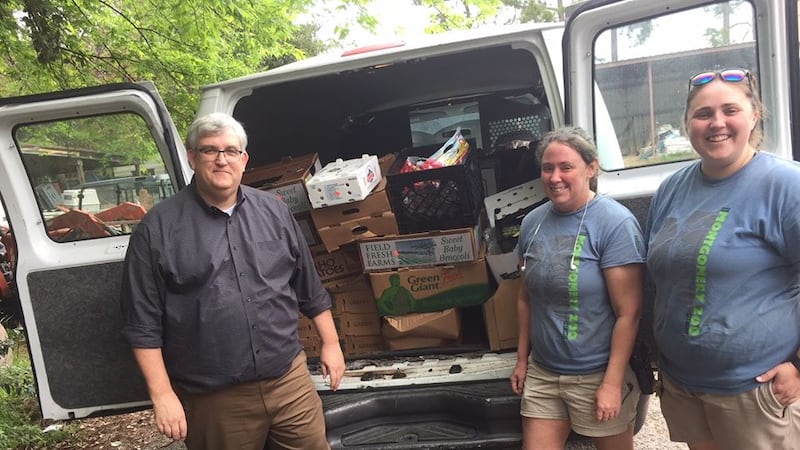 Updated: Mar. 24, 2020 at 11:45 AM CDT
MONTGOMERY, Ala. (WSFA) - The spirit of generosity is alive and well across the River Region, and the fruits of those efforts can be found in the packed out refrigerators of the Montgomery Zoo!
On Friday, the zoo made an impassioned request in the wake of the COVID-19 pandemic that has brought normal life - and business - to a near standstill.
It was simple. Since many restaurants and grocery stores could expect to see lower demand for fresh produce and vegetables because of dining restrictions, the risk of that food rotting and being thrown out was greater.
So before it was wasted, the zoo asked about donating it for the enrichment of its animals. The community saw the story, shared it, and caught the attention of those who could make a difference.
And then the trucks, loaded with berries, carrots, cabbages and more, started rolling in.
"We are beyond grateful," admitted Melanie Golson with the Montgomery Zoo and Mann Wildlife Museum. "Our pantry and our cooler and our freezers are full. The response has been amazing."
Golson said they've gotten deliveries from as far away as Opelika, and from grocery stores like Publix in Montgomery and Prattville, and Food Outlet in Millbrook. And even the Renaissance Hotel in Montgomery answered the call.
The zoo said those were just a few of the donors, and they're trying to say "thank you" to each on their Facebook page as they come in.
"We just cannot say enough thanks to the community for supporting us in this terrible time," Golson explained.
The zoo is among the many places now closed to the public as part of efforts to stem COVID-19′s spread. Despite working with a "skeleton type crew," Golson says the animals' routines are being kept as close to normal as possible.
"Daily feedings, enrichment, exercise, all those things that they would normally get on an on a typical day, they're getting," Golson added. "They're just not getting the joy of seeing the kids and the families."
Golson said with the zoo's fridges full and them being unable to accept more at this point, they should be good with the donations they have until at least the weekend.
"We will put out another call when we need more," she stated.
If you still want to give, Golson says you can make a monetary donation toward food purchases by mailing a check to the Montgomery Zoo at 2301 Coliseum Parkway, Montgomery 36110.
"Once we get the word that we can open, we'll be ready to unlock the gates and welcome everybody back."
Copyright 2020 WSFA 12 News. All rights reserved.