Watch WSFA 12 News with an antenna? Plan to rescan your TV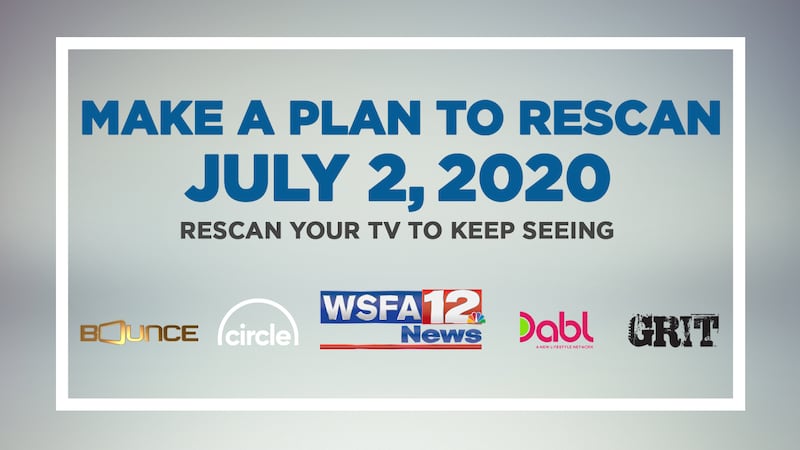 Updated: Jul. 1, 2020 at 6:34 PM CDT
MONTGOMERY, Ala. (WSFA) - On Thursday, June 2, 2020, WSFA 12 News made a change to our transmitter signal.
This change affected anyone who receives our signal with a TV antenna.
If you receive WSFA 12 News over the air using an antenna, rescanning your TV was necessary in order to keep seeing us.
Anyone receiving us on an antenna would have lost the signal to WSFA 12 News, Bounce TV, The Circle, Grit and DABL until you rescanned your TV.
If you receive WSFA channels on cable or satellite, you weren't affected.
Here is information for how to rescan:
Visit our Make a Plan to Rescan page for more information.
Copyright 2020 WSFA 12 News. All rights reserved.