Decatur protesters hold peaceful rally, march to demand justice and peace
Updated: May. 31, 2020 at 3:05 PM CDT
DECATUR, Ala. (WAFF) - Hundreds turned out Sunday for a peaceful protest in Decatur. Crowds gathered in the parking lot of the Morgan County Courthouse. Many said they came out to demand justice and peace and end police brutality.
George Floyd died after being arrested last Monday by police outside a shop in Minneapolis, Minnesota. Police Officer Derek Chauvin is charged with third degree murder and second degree manslaughter after video showed him kneeling on Floyd's neck while he was pinned to the ground.
Protestors filled with passion marched near the Morgan County Courthouse chanting "no justice no peace."
Joel McCarty brought his son to show him the challenges African American men face in America.
"We have conversations about the history of America. He's on a football team that's extremely diverse and we love that he has black men mentoring him and coaching him .But we also want him to understand that it is not all good and that there is a struggle going on and it has been for years," said McCarty.
A struggle that many protesters say they want to see changed.They want to see people from all races and backgrounds treated fairly.
"We need people to understand that we are all humans and we all need to be treated as such. That's the whole point in black lives matter. We are not saying black lives matter only, we're saying hey we matter too and we want to be treated the same way," Stephanie Taylor Plummer, protester.
They're fighting for justice for a man they never met - chanting the last words George Floyd ever spoke.
Hopeful for a conviction from the justice system to go along with a crime they say never should have happened.
"I think of course there are some issues with our justice system, so I don't have full faith in it, but at the same time there should always be checks and balances and this is a way for us to speak truth to power," said McCarty.
A truth they hope will end in peace for everyone.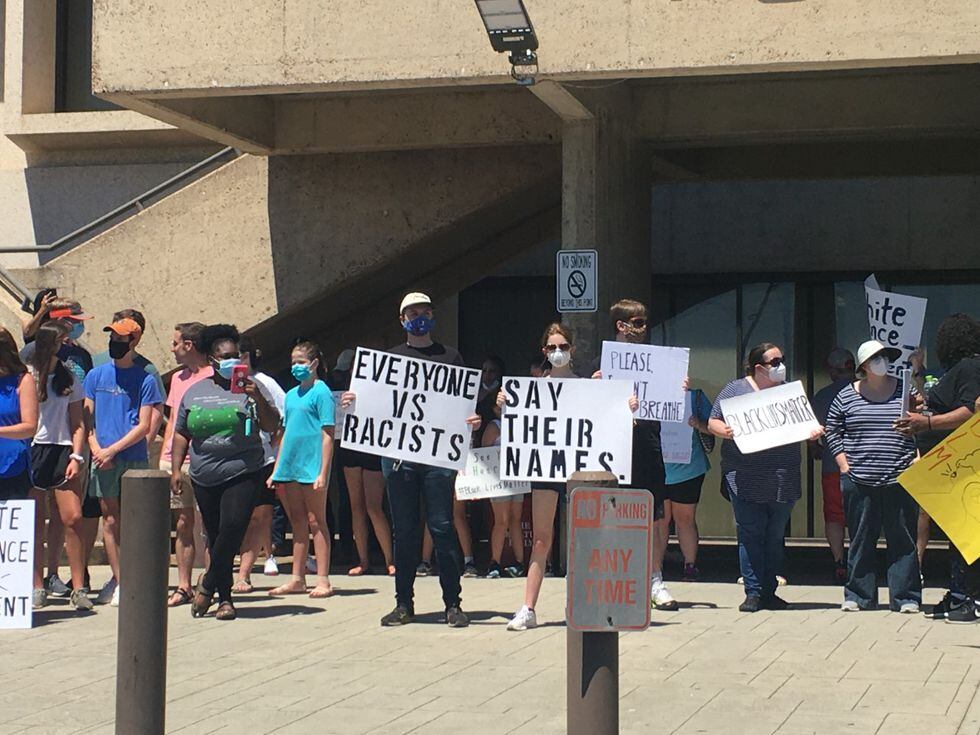 Copyright 2020 WAFF. All rights reserved.