Barron outlasts Crowe to win Emerald Coast Golf Tour tournament in Montgomery
Updated: Jun. 12, 2020 at 10:10 PM CDT
MONTGOMERY, Ala. (WSFA) - The Emerald Coast Golf Tour tournament in Montgomery came down to a final putt on Friday at Arrowhead Country Club.
Doug Barron and Trace Crowe were tied for the lead as they both stood on the 18th green.
Crowe, a former Auburn University golfer, pushed his birdie putt just right of the cup. He would have to settle for par.
Barron stepped up and sunk a short birdie putt to win the tournament and take home the $8,000 check.
"Today was just cool to have a chance. I hung in there and hung in there. I was two down going into the back nine. He kept making birdies when I was making birdies. All the sudden I got one little break, and I just got lucky honestly," said Barron.
Barron fired a 63 in Friday's final round. He finished the tournament at -19.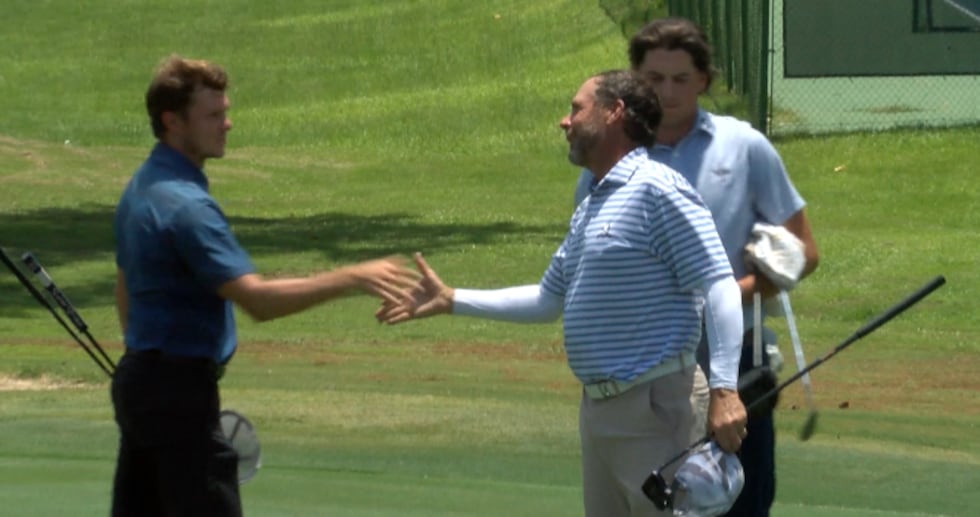 This was his first tournament back from knee surgery.
"Still not in great physical shape. I have to bust my butt. My goal is the fourth week of July. That's it. I'm just trying to get better every day and get fit again. I was glad to get out and see how my body held up," Barron stated.
Barron plays on the PGA Champions Tour. He has two top ten finishes on the Champions Tour in 2020.
Copyright 2020 WSFA 12 News. All rights reserved.