Justice for Breonna Taylor Change.org petition hits 10 million signatures, second biggest petition in website's history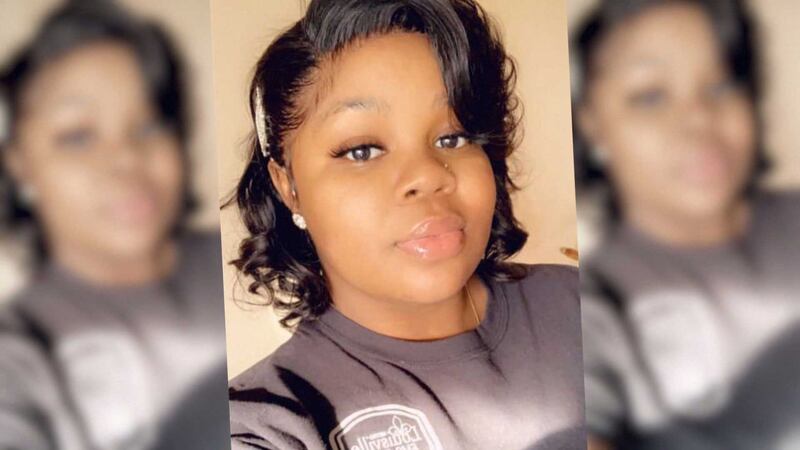 Updated: Jul. 19, 2020 at 5:57 PM CDT
LOUISVILLE, Ky. (WAVE) - A petition calling for justice for Breonna Taylor has hit 10 million signatures on Change.org Sunday, making it the second largest petition in the website's history.
The number of signatures is just behind a petition seeking justice for George Floyd, the top-performing petition on the site with 19 million signatures so far.
The petition was created by a New York law student Loralei HoJay, asking for charges to be filed immediately for the officers involved in the shooting death of Breonna Taylor back in March.
PREVIOUS STORY: Breonna Taylor case: Timeline of events 4 months after the March LMPD shooting
On March 13, LMPD officers went to the home of Breonna Taylor on Springfield Drive to serve a warrant related to a drug trafficking investigation.
Officials have stated that the warrant was a "no-knock warrant," which was signed into effect by Circuit Judge Mary Shaw. The warrant meant the officers did not have to announce themselves upon arrival at the home, but did so anyway according to LMPD reports. Taylor's family and attorneys dispute the announcement of the officers outside the home.
The officers were in plainclothes when serving the warrant. When officers broke down Taylor's door using a battering ram, Taylor's boyfriend Kenneth Walker fired a warning shot in response. The bullet hit Sgt. Jonathan Mattingly in the thigh, causing Mattingly and the two other officers serving the warrant, Brett Hankison and Myles Cosgrove to return fire.
Taylor was shot five times and later died.
Walker later admitted to firing his gun, thinking intruders had broken in to the home. He was arrested and initially charged with attempted murder of a police officer, but the charges were later dismissed by Judge Olu Stevens back in May.
Protests started in the city of Louisville at the end of May and has continued to the current day calling for justice for Breonna Taylor and for other victims of police violence and racial injustice.
The Change.org petition is asking in addition for Taylor's family to be paid in damages for the wrongful death of Taylor by LMPD and for Gov. Beshear and AG Daniel Cameron to investigate the Louisville Metro Police Department.
Metro Council has recently passed an order to investigate Mayor Fischer's administration on the Taylor investigation.
"Breonna did not deserve to die. She should still be with us," Loralei HoJay said in a recent update to her Change.org petition. "Please keep calling and emailing -- I will continue to work to the best of my ability to get justice for Breonna."
Copyright 2020 WAVE 3 News. All rights reserved.