Madison County Confederate monument vandalized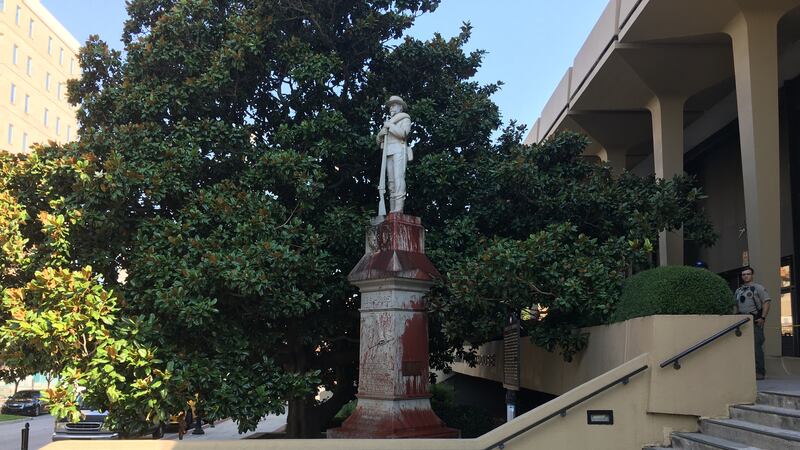 Updated: Aug. 5, 2020 at 1:02 PM CDT
HUNTSVILLE, Ala. (WAFF) - People coming to work and get business done at the Madison County Courthouse Wednesday morning were surprised to find the controversial Confederate monument splattered with what appears to be dark red paint.
The monument has been at the center of a heated debate for several years. In recent weeks the Madison County Commission voted to remove the statue, and the Huntsville City Council voted on a resolution supporting that move. However, the Commission says it's been prevented from taking any real action due to a state law prohibiting moving monuments and statues of a certain age. Protesters have urged the Commission to ignore the law, and pay whatever fines may come with breaking it.
The Madison County Commission was set to have a regularly scheduled meeting on Wednesday morning. The statue was not on the agenda, however a protest was planned by the statue during that meeting. Madison County Sheriff's Deputies have confirmed they're investigating the incident.
WAFF 48′s Eric Graves and Nolan Crane are at the Madison County Courthouse and Madison County Commission meeting and will have more on this story as it develops.
Copyright 2020 WAFF. All rights reserved.