Ken Hare: Alabama loses a hero
Opinion/Editorial on the passing of Rev. Robert S. Graetz
Updated: Sep. 22, 2020 at 1:43 PM CDT
MONTGOMERY, Ala. - One of my heroes has died. He was a man of courage, of conviction, of faith, and of action. He was a man who made a difference in the Montgomery community and in the history of this nation. The positive impact he made on this world reached a high point in a pivotal moment of U.S. history, but continued for more than six decades.
The Rev. Robert S. Graetz died Sunday at age 92 after a long struggle with Parkinson's Disease and other health issues.
Bob Graetz was a young minister still in his 20s and fresh out of seminary in Ohio when he accepted a call to be the minister of an all-black church in Montgomery in 1955. Little did he and his wife Jeannie (also my hero) know that just six months later, they would make a decision that would place their lives in danger and put them at the center of one of the nation's seminal Civil Rights events.
In late 1955, seamstress Rosa Parks refused to give up her seat on a Montgomery city bus. That act of courage set in motion what would become the successful Montgomery Bus Boycott, a stand by the black community that pushed the Rev. Martin Luther King Jr. into national prominence and created an example of nonviolent protest that helped to set the stage for the Civil Rights Movement to come.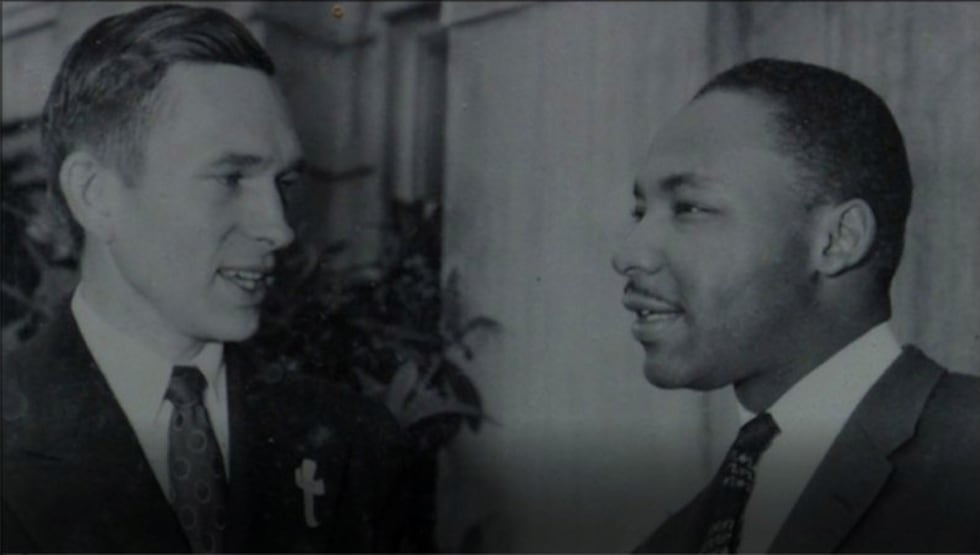 When the 50th anniversary of the Montgomery Bus Boycott approached in 2005, I set out to write a history of the event with the help of fellow journalist Jim Earnhardt. While the roles of King and Parks already were thoroughly documented, I wanted to bring out the impact of others who helped to make the boycott a success.
Two of those people were Bob and Jeannie Graetz.
When Bob Graetz was asked to become the only white member of the board of the Montgomery Improvement Association, the sponsoring group for the bus boycott, he and Jeannie knew they were making themselves potential targets for violence. But their concern wasn't just for their own safety; they also had young children at home.
Graetz told me that their concern for the children was the only thing that gave them pause.
"We finally decided that God brought us here, and we couldn't take care of he children but God would, and so we went about our business," he said.
Bob and Jeannie told me of a game they would play with their children. They call out "Go hide!" and the children would run to their hiding places, never knowing that it was practice for a potentially deadly moment their parents hoped would not come. To the children, it was just a fun game.
With the Rev. Graetz the most prominent white person involved in the MIA, the fears of Bob and Jeannie that they would become targets of racists proved true. At first the harassment was just verbal, but still unnerving. They would receive telephone calls describing what their toddlers were doing, making it clear they were being observed while generating an implied threat against the children. (Bob told me this bothered him most of all.) They slashed his automobile tires in ways that they would deflate slowly, so that he might be caught on the road someplace. They put sugar in the gas tank, and threw things at the house.
Jeannie Graetz told me, "I had the feeling they were just out to scare us and nothing bad would happen. I had to make myself feel that way."
But as the boycott continued into 1956 and it started to appear that it would result in long-term changes, the violence increased. King's parsonage home was bombed, as was the home of E.D. Nixon. In August, a bomb was exploded in front of the Graetz's home while they were inside. No one was injured, but the home was seriously damaged.
Even after federal courts ordered the buses desegregated and the boycott ended and the buses were running again, the violence continued. Four black churches that played roles in the boycott were bombed, as were the homes of the Rev. Ralph Abernathy and the Rev. Graetz. A large bomb placed on the porch of Rev. King's parsonage failed to explode.
In 1958, Bob and Jeannie accepted a new pastorate outside of Alabama. But they continued to return to Montgomery to participate in anniversaries of the boycott and to visit friends. About the time of the 50th anniversary, they returned to make Montgomery their home. They and the National Center for Civil Rights founded the annual Robert and Jean Graetz Symposium at Alabama State University to further the understanding of the need for civil rights and justice. In 2015, at age 85, Jean Graetz graduated with honors from ASU.
Two heroes, one now lost. But they made a difference in this world. It is better for their having shared it with us.
—
Ken Hare was a political commentator with WSFA television for many years. He also served with the Montgomery Advertiser for 35 years, both as managing editor and editorial page editor. He is author of "They Walked to Freedom, The Story of the Montgomery Bus Boycott."
Copyright 2020 WSFA 12 News. All rights reserved.