Picture perfect Fall weekend expected!
Highs remain in the 70s with overnight lows in the upper 40s and low 50s
Updated: Oct. 2, 2020 at 10:28 PM CDT
MONTGOMERY, Ala. (WSFA) - A fantastic forecast is in store for the weekend! To start, however, some of the chilliest temperatures in months are filtering in. Saturday is starting in the 40s for many.
The afternoon looks great! Highs will be in the middle 70s under a sunny sky.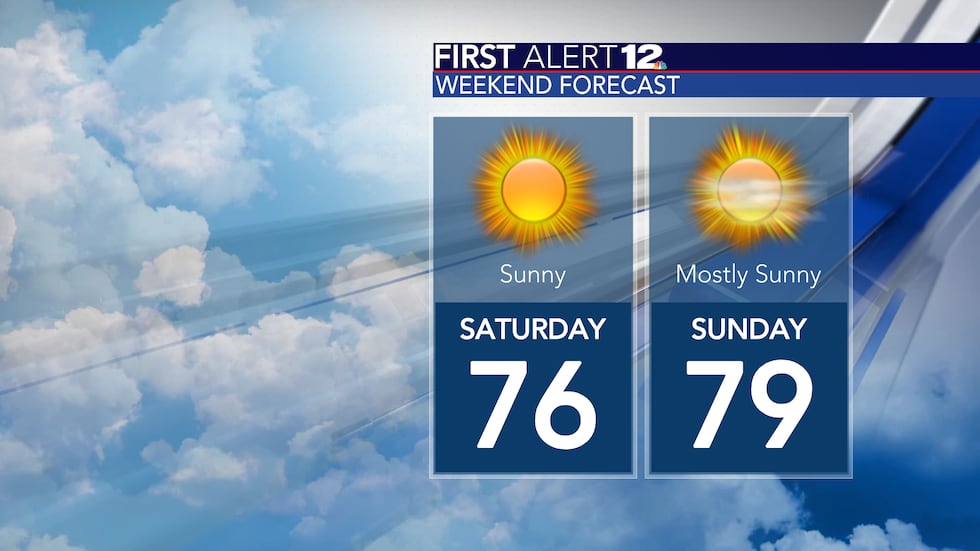 The forecast is similar Sunday, just a few degrees warmer.
Yet another "dry" cold front will push through on Sunday, keeping a truly fall air mass in place into early next week; daytime highs will range from the middle to upper 70s Sunday through Tuesday, and overnight lows each of those nights will fall into the 50s.
It will also stay mostly to entirely sunny except for a few clouds with Sunday's front. These cold fronts are also ensuring that very low (comfortable) humidity levels remain in place across the region, which helps make things feel nice and refreshing!
Yet another front may try to come through during the middle of next week, but it will also also likely be dry, meaning it won't have any moisture or energy to work with to produce rain or storms... since all of the fronts set to push through Alabama are dry, we've got a 100% chance of entirely dry and rain-free weather through at least next Thursday afternoon.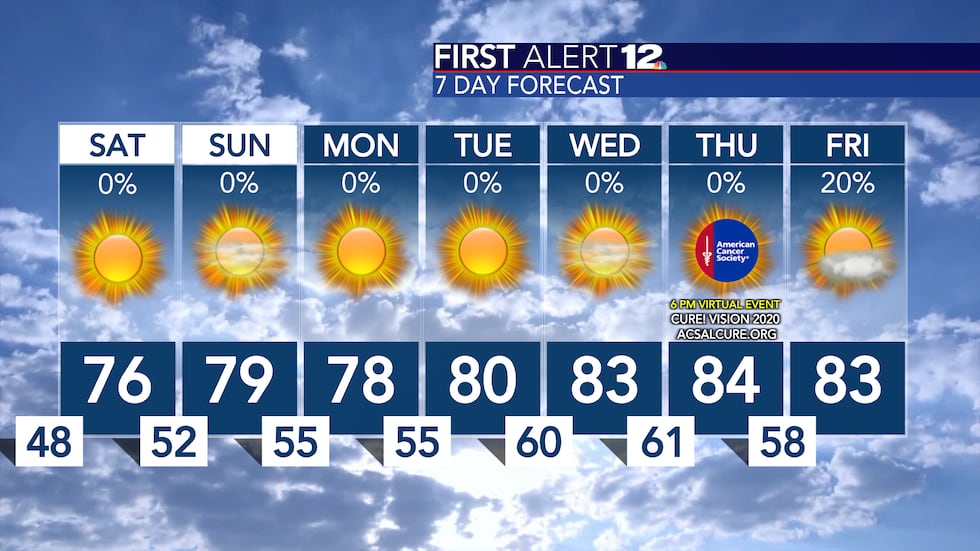 Tropics heating up a bit...
Tropical Storm Gamma officially formed on Friday. It will not impact Alabama.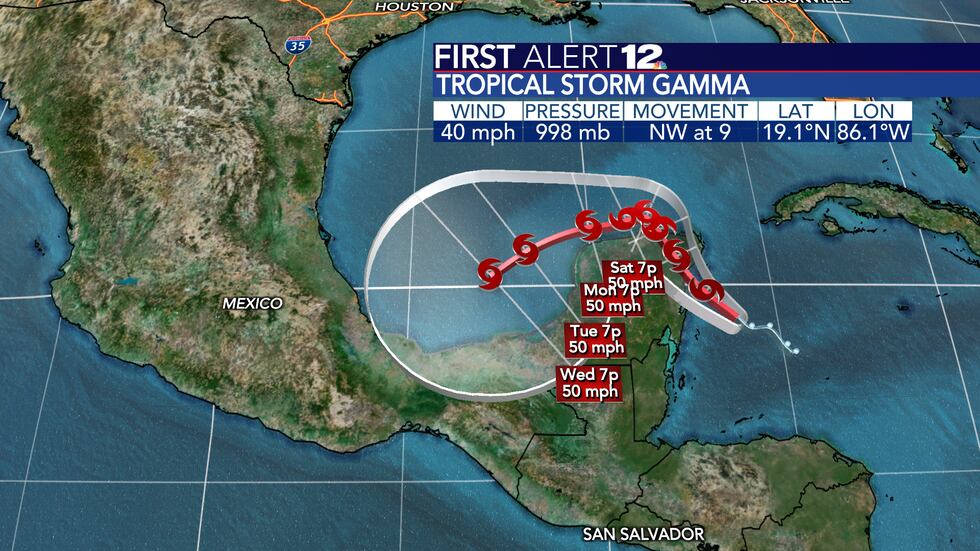 There is a second system is located in the Eastern Caribbean and has a 40% chance of developing over the next five days. We will watch this disturbance over the coming days and keep you updated!
Copyright 2020 WSFA 12 News. All rights reserved.