Construction workers save elderly woman from sinking car near Elkmont
Updated: Oct. 26, 2020 at 10:47 PM CDT
ELKMONT, Ala. (WAFF) - Some people just seem to be at the right place at the right time.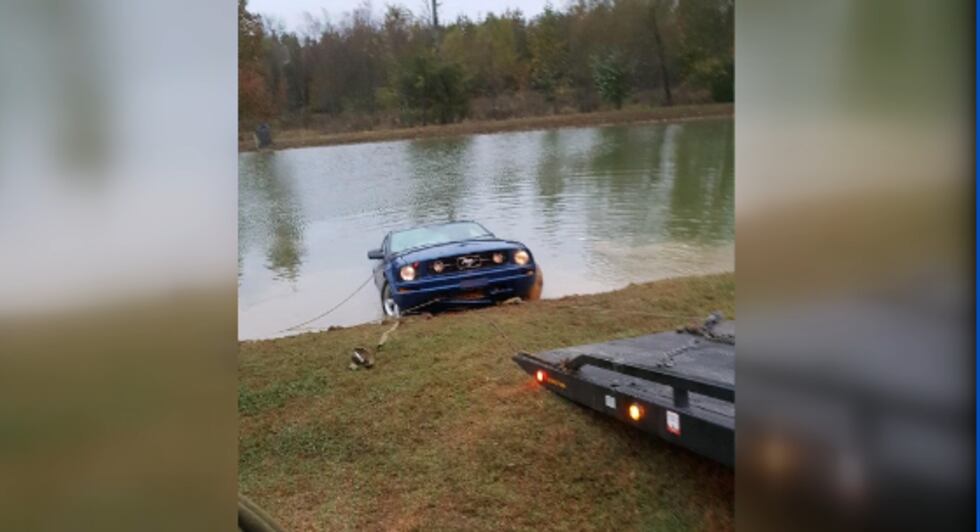 If it weren't for two construction workers, a woman likely wouldn't be alive.
A state trooper tells us a Jefferson County woman was driving along Upper Fort Hampton Road near Elkmont over the weekend.
Police say 73-year-old Carolyn Tyler drove off the road and straight into a private pond.
The owner of the property, Yogi Wertz, said two men with Athens Aluminum were building his house when they heard it.
Wertz says they ran over to the pond and Tyler rolled down her window to say she couldn't swim.
"They seen someone in trouble and just headed for it. I mean neither one of them really knew what the outcome, I mean as cold as that water is they didn't know what the outcome was. They just stripped down and shot in the water. I hope the lady makes a full recovery and she gets her chance to thank those boys," Wertz said.
Wertz tells us one of the men freed Tyler from her car shortly after it left the surface of the pond.
According to police, she is at an out of state hospital being treated right now, but weren't able to tell us her condition.
Copyright 2020 WAFF. All rights reserved.