Local motorcycle club makes big 'Toys for Tots' donation
Updated: Dec. 6, 2020 at 4:38 PM CST
MONTGOMERY, Ala. (WSFA) - The holiday season is all about giving back to those in need, and with Christmas just weeks away, people in the Montgomery community are making sure that every child has a gift to unwrap this year.
Helping make it happen is 95.1 The Fox at their annual "Toy Hill" event. This is 24th year the radio station has partnered with the U.S. Marine "Toys for Tots" program to collect cash and toys for children in need.
"We want to do what we can and as much as we can to make every child in this area have a special day on Dec. 25," said Rick Hendrick, Operations Manager for Cumulus Broadcasting. "I am just so thankful for the people that step up every single year, at this time of the year, to help children."
"Right now we have over 10,800 kids that are requesting assistance and this right here is definitely going to help fulfill those goals and get each child a toy for Christmas," said First Sgt. Christopher Stoudemire, Toys for Tots Coordinator in Montgomery.
Despite the COVID-19 pandemic, Sgt. Stoudemire said the contributions have not stopped.
"Even through all of this COVID stuff these past couple of months people are still thinking about other people," Stoudemire said.
Over a 48 hour period, Hendrick said nearly 2,500 toys and over $1,000 in cash was collected.
Among those who donated were over 100 bikers from the Alabama Council of Clubs.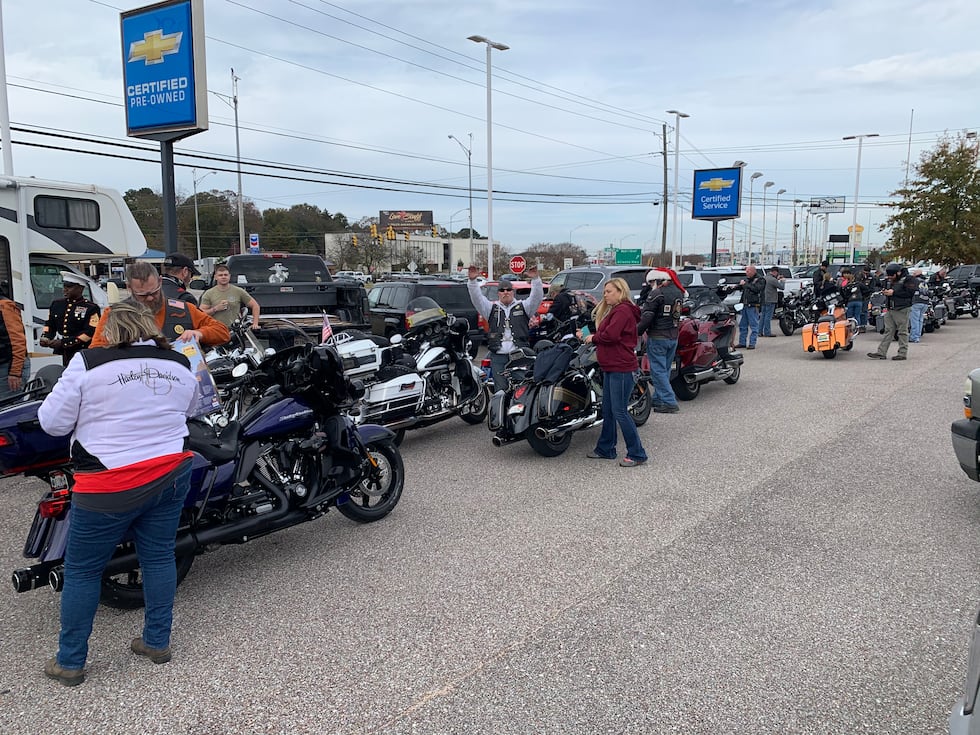 Escorted by the Montgomery Police Department, local bikers took off from Crampton Bowl and ended at Capitol Chevrolet- ready to ride and ready to give.
"This is our 22nd year with Fox and Rick Hendrick, and the Toys on the Hill and we are just always glad to help out and do this for the Marines and for the children in the community," said "Animal," Chairmen of the Alabama Council of Clubs. "This is a way for all of us to pay it forward."
Toys for Tots distributes the donations they collect to organizations -- who then give them to families in need. If you would like to donate a toy or perhaps you're a family in need, click here for more information.
Copyright 2020 WSFA 12 News. All rights reserved.