Alabama surpasses 6,000 COVID-19 related deaths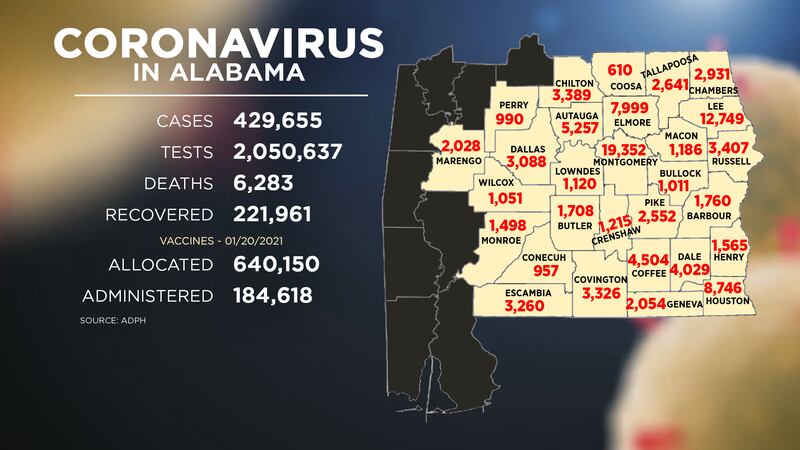 Updated: Jan. 20, 2021 at 2:05 PM CST
MONTGOMERY, Ala. (WSFA) - Alabama has surpassed 6,000 COVID-19 deaths since the virus first appeared in the state, according to the Alabama Department of Public Health.
ADPH's COVID-19 Dashboard reports 157 deaths on Wednesday with 6,283 deaths overall.
Alabama added 3,211 new cases of the virus with a seven-day average of 2,665. So far this week, 9,073 cases have been confirmed.
As of Wednesday, hospitals across the state were treating 2522 total inpatients, with a seven-day average of 2740.
Montgomery area hospitals are treating around 260 inpatients. Baptist reports it is treating 150 patients while Jackson reported treating 83 inpatients Tuesday.
Copyright 2021 WSFA 12 News. All rights reserved.