Louisville police attend graduation of fallen officer's daughter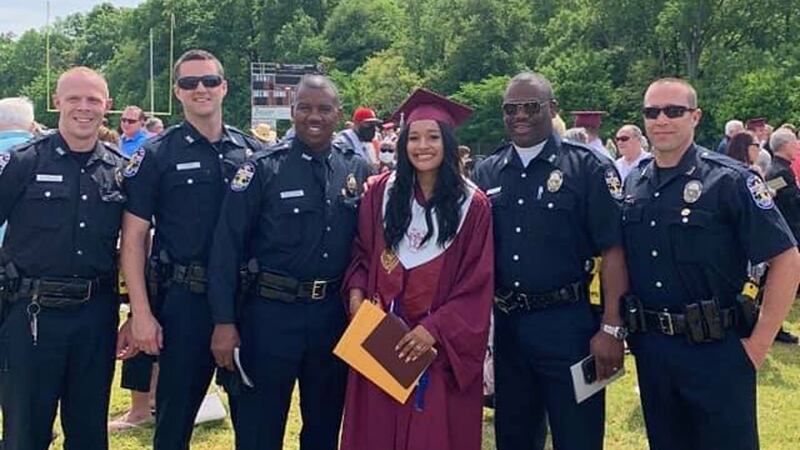 Updated: May. 16, 2021 at 10:55 AM CDT
LOUISVILLE, Ky. (WAVE) - Officers with the Louisville Metro Police Department made an appearance at a local high school graduation to support and celebrate the success of the daughter of a fellow officer who died last year.
On Saturday, several members on the police force surprised the daughter of Officer Martez Hughes by attending her graduation. LMPD posted pictures of the officers with Hughes' daughter following the ceremony.
"Several of our officers were in attendance to let her know we are all so proud of her," LMPD's post reads. "She has a bright future and will be a collegiate athlete this fall."
Hughes joined LMPD back in 2009 and worked in the sixth division.
In November of 2020, Hughes died after suffering from a medical emergency while playing tennis in Chickasaw Park.
The officers who attended Hughes' daughter's graduation wished her the best of luck, saying that her father would have been proud of her.
"We know your dad is smiling down on you," the post reads.
Copyright 2021 WAVE 3 News. All rights reserved.