Hiking with Hailey: Dismals Canyon
On our first episode, we head to North Alabama, to explore the many wonders of Dismals Canyon!
Updated: May. 30, 2021 at 3:20 PM CDT
PHIL CAMPBELL, Ala. (WSFA) - Hiking with Hailey is back, and we're starting off season two in North Alabama. We're checking out Dismals Canyon, where there's plenty of secrets that unfold at the park.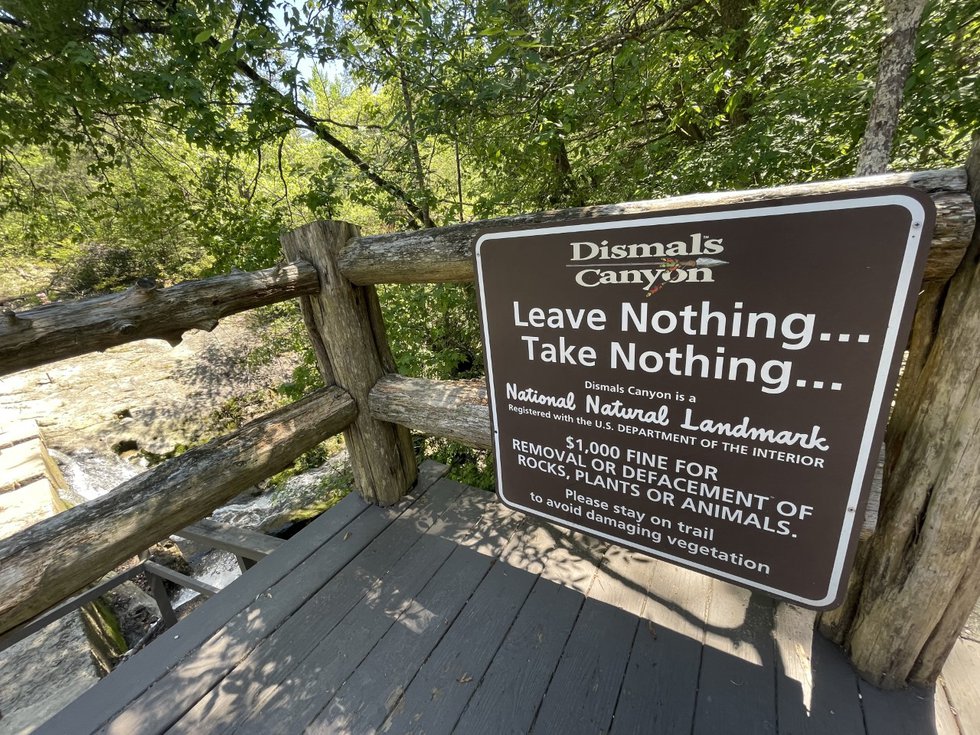 Nestled just off of Highway 22 in Phil Cambell, Alabama, Dismals Canyon was deemed a national nature landmark in 1975 by the National Natural Landmarks Program.
"It's the last primeval forest east of the Mississippi, which basically what that means is that it's never been touched by axe or fire; that in itself is something that is very rare," said wildlife biologist Britney Slappey. "The age of the canyon we really don't know, but it's very, very old. Some of the rocks found down there have been aged to be about 200,000-years-old."
The canyon is so old, it dates back to the Paleoindian era; artifacts have been found scattered among the various landmarks in Dismals Canyon that can be traced back to the Stone Age. Dismals Canyon is also rich in Native American history. It was home to the Cherokee, and last of the Chickasaw Indians were held captive there before being forced to relocate on the Trail of Tears.
But, even with a dismal past, Dismals Canyon honors its Indian heritage, and offers stunning scenery all along its one and half mile long trail.
"Of course, the waterfalls, that's one of the biggest things that people come down here for," said Slappey. "There's difference tree species down here that you don't really see in this part of Alabama. You've got hemlocks, mountain laurels, wild rhododendrons, huge tulip poplars – it's just not something you see, especially the mountain laurel. There's about 58 different species of moss, and it's always green year-round. And of course, the glow worms. That's the icing on the cake."
The glow worms? Yeah, we'll get to that in a minute.
In the meantime, you'll need to keep your park map pretty handy – not only does it guide you around the canyon's twists and turns; it also shares important information on the different landmarks throughout the trail.
"The canyon was formed in the Paleozoic era, so you're looking at plates drifting, continental drift and that sort of thing, and when you get down there you'll see how the plates shifted and all the rocks, so that's the main thing that makes it more special than others because it is so much more different," said Slappey.
Even when you come to the end of the hiking trail at Dismals Canyon, the fun doesn't stop there - there's plenty more to see when the lights go out!
The park comes alive at night, thanks to unique creatures called Dismalites – tiny bio luminescent glowworms that are only visible in the dark. Thankfully, Dismals Canyon offers night hikes that allow visitors to see the miniature creatures in their natural habitat.
"It's the only place in the world that you will find this particular species of glow worm in these numbers," said Slappey. "Some years we have 1,000-2,000. This year we have 5,000-7,000, so they look like stars all over the rocks."
Unfortunately, it's nearly impossible to capture these small night creatures on film, you can only see them under the glow of a black light – and pictures just don't do justice. It's just something you'll have to see for yourself.
To set up a night hike, or for more information on visiting Dismals Canyon, head to their website.
Copyright 2021 WSFA 12 News. All rights reserved.