NOAA predicting another active hurricane season
Total named storms, hurricanes and major hurricanes all forecast to be above normal
Published: May. 20, 2022 at 12:58 PM CDT
|
Updated: May. 24, 2022 at 2:56 PM CDT
MONTGOMERY, Ala. (WSFA) - Believe it or not we are now under one week away from the Atlantic hurricane season officially kicking off. It feels like last year's season just ended doesn't it?
And now we have the forecast for this year's hurricane season from the National Oceanic and Atmospheric Administration (NOAA).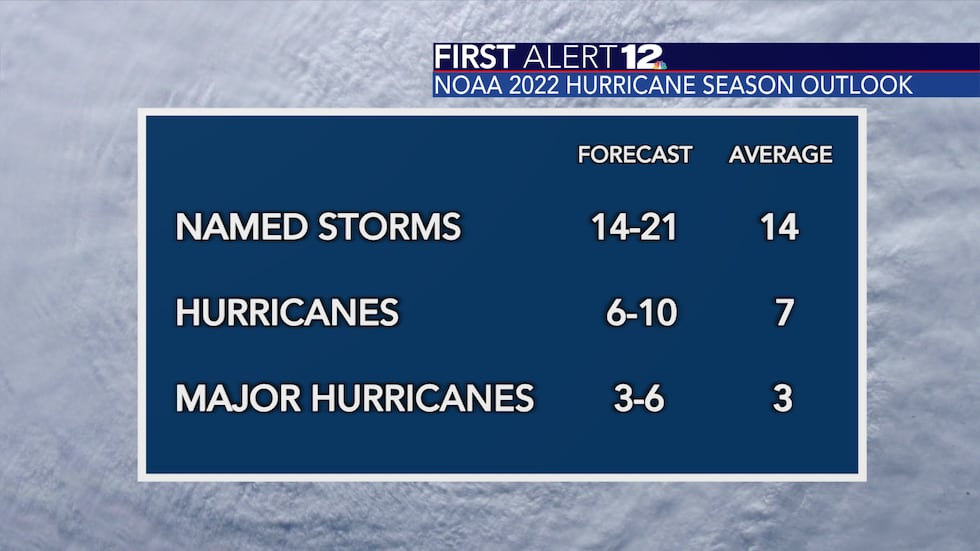 As many experts predicted, NOAA is calling for yet another active season with 14-21 named storms, 6-10 hurricanes and 3-6 major hurricanes. If the season does wind up above average, it would be the seventh straight time in the Atlantic Basin.
NOAA provides these ranges with a 70% confidence.
For the sake of comparison, an average hurricane season in the Atlantic features 14 named storms, 7 hurricanes and 3 major hurricanes.
It's important to note that these projections have nothing to do with the number of landfalling storms. It's impossible to predict how many storms will make landfall, where they will make landfall and how strong they will be this far ahead of time.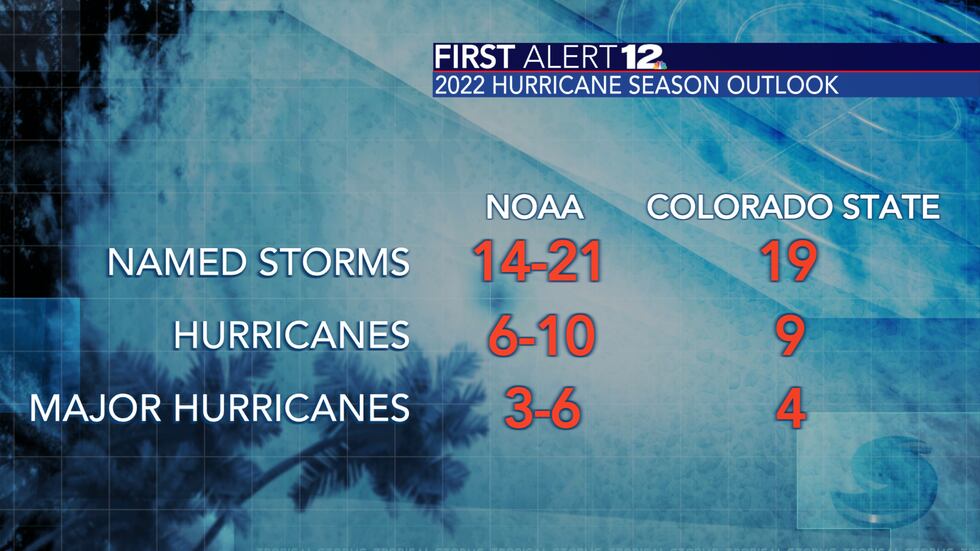 This outlook is in agreement with the outlook provided in April by Colorado State University. CSU is predicting 19 named storms, 9 hurricanes and 4 major hurricanes.
A tropical storm has wind speeds of at least 39 mph, a hurricane has wind speeds of at least 74 mph and a major hurricane (category 3+) has wind speeds of at least 111 mph.
NOAA cites several climate factors in its outlook, including the following:
La Niña likely persisting throughout the hurricane season

Warmer-than-average sea surface temperatures in the Atlantic Ocean and Caribbean Sea

Weaker tropical Atlantic trade winds

An enhanced west African monsoon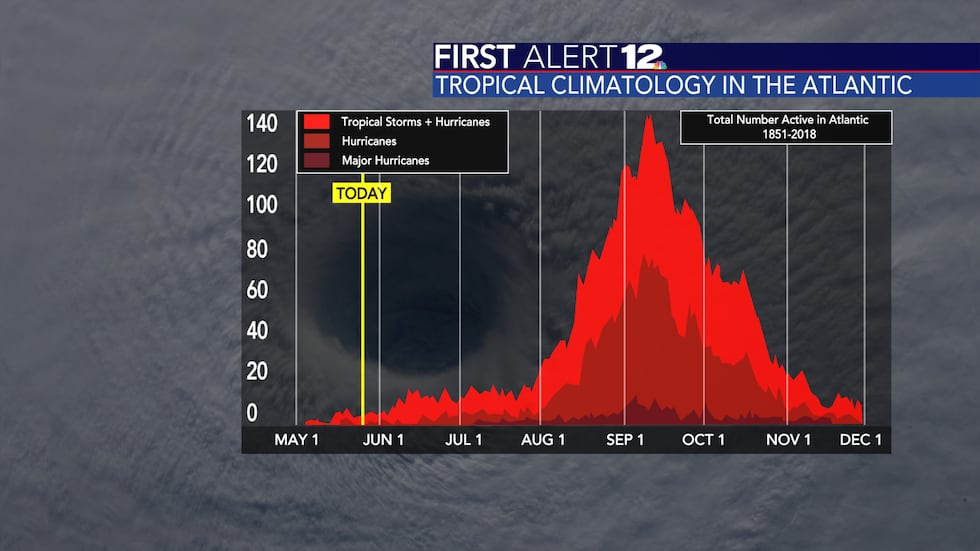 Hurricane season begins on June 1st and lasts through November 30th. The historical peak occurs between mid-August and mid-October. Right before this two-month stretch NOAA will update its seasonal projections.
Be sure to stick with WSFA 12 News for any updates regarding this year's hurricane season.
Copyright 2022 WSFA 12 News. All rights reserved.