18 billion-dollar weather disasters struck U.S. in 2022
Alabama was impacted by severe weather disasters early in the year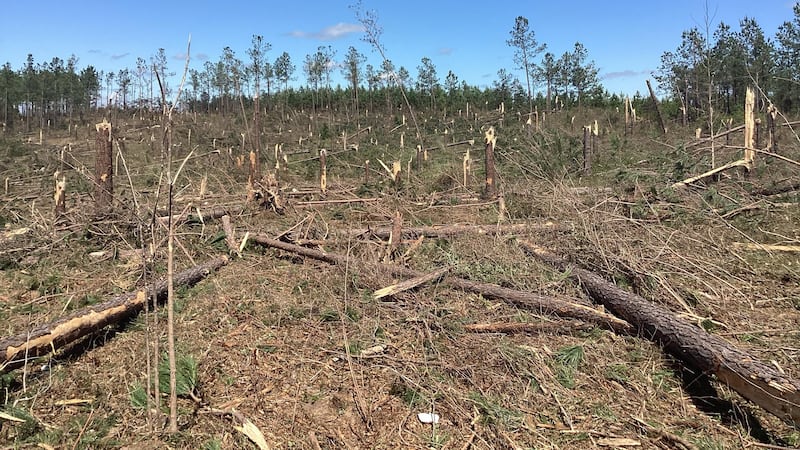 Published: Jan. 18, 2023 at 11:25 AM CST
MONTGOMERY, Ala. (WSFA) - 2023 has gotten off to a very active start across the U.S. when it comes to weather. That includes Alabama, which has been hit by more than two dozen tornadoes less than three weeks into the year.
The active start to 2023 comes on the heels of what was a very active 2022. Last year featured 18 billion-dollar weather and climate disasters according to NOAA National Centers for Environmental Information.
The disasters range from three tropical systems to tornado outbreaks to hail storms to flooding to drought to winter weather. The eastern two-thirds of the U.S. felt the greatest impact from last year's billion-dollar disasters.
That includes Alabama, which was affected by two tornado outbreaks early in the year. The first was March 30th, the second April 4-6. Each one brought numerous tornadoes to the Deep South.
Severe thunderstorms and tornadoes actually make up 11 of last year's 18 disasters. The next highest total comes from tropical systems, which there were three that met the billion-dollar threshold: Hurricane Fiona, Hurricane Ian and Hurricane Nicole.
So where does 2022 stack up? The answer to that is right up near the top.
The 18 billion-dollar weather and climate disasters trails only 2020 and 2021. In 2020 the U.S. was affected by 22 billion-dollar disasters, while in 2021 there were 20. An average year brings about 8 such disasters -- a number that is continuing to climb in today's climate.
When it comes to the cost of the disasters, 2022′s price tag was up around $165 billion.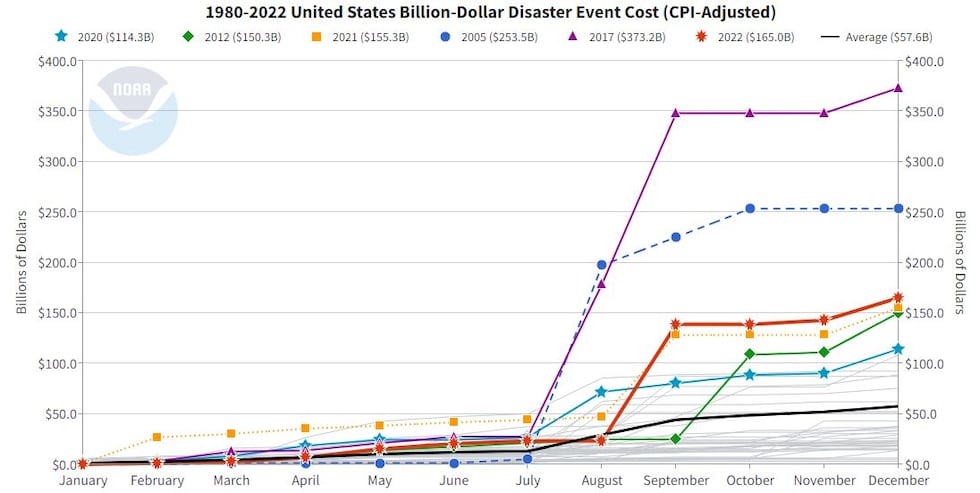 That value trails only the $373.2 billion in damages from 2017 and the $253.5 billion in damages from 2005. Both of those figures are staggering to even try and comprehend. While we were nowhere near those values in 2022, the $165 billion is still a jaw-dropping figure when you consider that the average sits at $57.6 billion.
The 18 disasters that NOAA analyzed in 2022 are responsible for 474 fatalities. The average is 368 per year when looking at all available data (1980-2022). So even the number of fatalities was well above "normal" last year.
Not reading this story on the WSFA News App? Get news alerts FASTER and FREE in the Apple App Store and the Google Play Store!
Copyright 2023 WSFA. All rights reserved.