Feds: Investigation into Black man's death after arrest may take time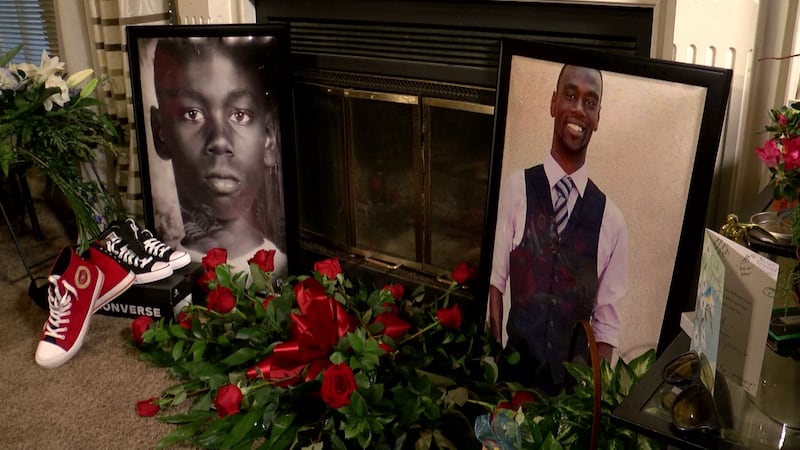 Published: Jan. 25, 2023 at 10:00 AM CST
|
Updated: Jan. 25, 2023 at 12:59 PM CST
MEMPHIS, Tenn. (AP) — The U.S. Attorney's Office said Wednesday the federal investigation into the death of Tyre Nichols, a Black man who died after a violent arrest by Memphis police, "may take some time."
Speaking during a news conference, U.S. Attorney Kevin G. Ritz said his office is working with the Justice Department's Civil Rights Division in Washington as it investigates the case of Nichols, who died three days after his Jan. 7 arrest.
Ritz said he has met with Nichols' family. He did not take questions during the news conference.
"As I told Mr. Nichols' family, our federal investigation may take some time. These things often do," Ritz said. "But we will be diligent, and we will make decisions based on the facts and the law."
Nichols' death has led to three separate law enforcement investigations.
An internal police probe concluded Friday and resulted in the firings of the five Black officers involved in the arrest — identified as Tadarrius Bean, Demetrius Haley, Emmitt Martin III, Desmond Mills, Jr. and Justin Smith. Memphis Police Director Cerelyn "CJ" Davis said the officers violated department policies by using excessive force and failing their duties to intervene and render aid. All five officers were hired between March 2017 and August 2020, the police department has said.
The federal civil rights investigation was announced last week. The Tennessee Bureau of Investigation also was looking into into the use of force used by the officers. The state police agency typically investigates when police are involved in arrests that lead to deaths.
Video footage of the arrest has not been made public, but local officials have pledged to release it this week or next week.
Shelby County District Attorney Steve Mulroy told The Associated Press on Tuesday that local and state investigators want to complete as many interviews as possible before releasing the video. The timetable has rankled some activists who expected the video to be released after Nichols' family viewed the footage, which occurred Monday.
Ben Crump, the attorney who's representing Nichols' family, said police video the family viewed showed Nichols — a 29-year-old FedEx worker and father — was shocked, pepper sprayed and restrained when he was pulled over for a traffic stop near his home. He was returning home from a suburban park, where he had taken photos of the sunset. The legal team said officers beat Nichols for three minutes in a "savage" encounter reminiscent of the infamous 1991 police beating of Los Angeles motorist Rodney King.
Crump released a statement Tuesday saying a forensic pathologist who was hired by the family conducted an independent autopsy that showed extensive internal bleeding. The statement did not state a cause of death or include the independent pathologist's report. The statement said further details would be released later. Tennessee authorities have not released an autopsy of Nichols.
Civil rights activist Al Sharpton will deliver the eulogy at Nichols' funeral, which is scheduled for next Wednesday, a statement from Crump said.
Relatives have accused the police of causing Nichols to have a heart attack and kidney failure. Authorities have only said Nichols experienced a medical emergency.
One of the fired officers has been accused previously of using excessive force. Haley was named as a defendant in a federal civil rights lawsuit while employed by the Shelby County Division of Corrections.
The lawsuit, filed by an inmate in 2016, accused Haley and other corrections officers of beating him while checking him for contraband in 2015. The court dismissed the suit in 2018 on procedural grounds. Memphis police declined Wednesday to answer questions about Haley's employment.
Two Memphis Fire Department employees have also been removed from duty while the agency conducts an investigation into Nichols' death. The employees were involved in the initial patient care of Tyre Nichols, the Memphis Fire Department said in a statement.
The fire department employees were "relieved of duty" last week while an internal investigation is conducted, the agency said. No further information was released.
Nichols was arrested after officers stopped him for reckless driving. The day after the encounter, police said in a statement that "a confrontation occurred" as officers approached the vehicle and Nichols ran; they said officers caught up to him and that "another confrontation occurred" while they were taking him into custody. Police said Nichols complained of shortness of breath and was taken to a hospital, where he died three days later.
___
Associated Press writer Rebecca Reynolds in Louisville, Kentucky, contributed to this report.
Copyright 2023 The Associated Press. All rights reserved.