First Alert: Warm weather roars into control
It will feel a lot like Spring this week!
Published: Feb. 20, 2023 at 4:25 AM CST
|
Updated: Feb. 20, 2023 at 4:42 PM CST
MONTGOMERY, Ala. (WSFA) - A preview of May continues across Alabama this week and into this weekend! Afternoon highs will head for the upper 70s and lower 80s through the weekend; overnight temperatures will drop only into the upper 50s and lower 60s. A stalled front nearby will mean scattered showers can't be ruled out, but the coverage of rain on any given day will be very limited. Most stay dry, all get warm.
The same front will give us a little more cloud cover than you might like; each afternoon will have a healthy mix of sun and clouds across the southern half of the state.
If all this warm air has you thinking about planting your flowers, gardens or crops, I'd urge you to not do that just yet! We are usually good for a hard freeze or two sometime in March, so give it another 4-6 weeks and you'll have much better chances of not losing what you plant.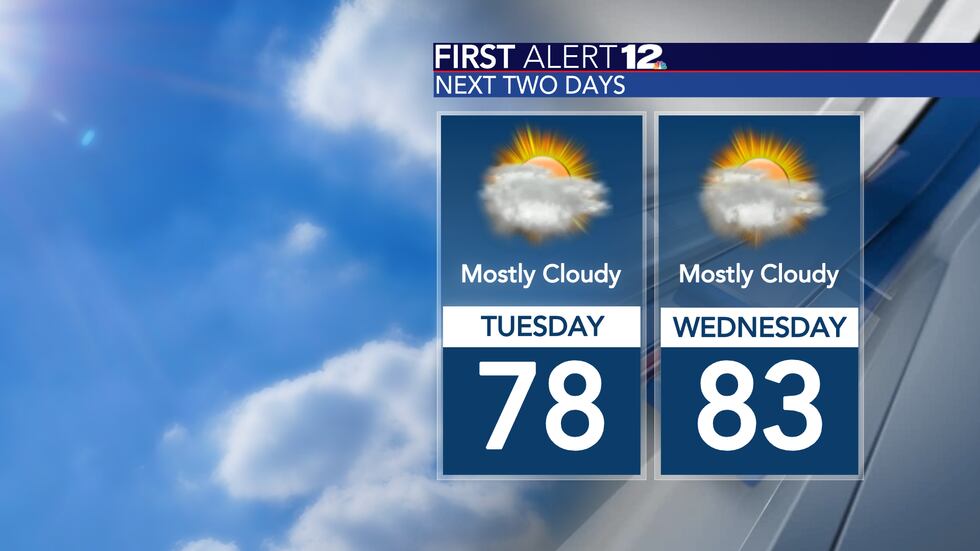 Wednesday and Thursday look to be the warmest days we will see during the work and school week. Highs will warm well into the 80s under partly cloudy skies. Temperatures will warm close to record high temperatures. Overnight lows midweek will also remain mild in the 50s and 60s.
The spring-like warmth we are tracking does bring the chance for a few showers midweek. Another frontal boundary late in the week is close enough to Central and South Alabama to increase our rain chances a bit, but this system does not look to bring widespread rain. Wednesday into Thursday, we will see pockets of rain activity, but we see no risk of severe weather at any point in the next five to seven days.
What that frontal boundary will do is knock the temperature down ever so slightly for Friday. We'll still warm into the 70s, mind you, so the difference will be subtle and the weather will still be on the warm side. There is a *slight* chance for a shower or two Friday but a large majority of us look to remain dry. Lows will hover in the 50s and 60s Friday night.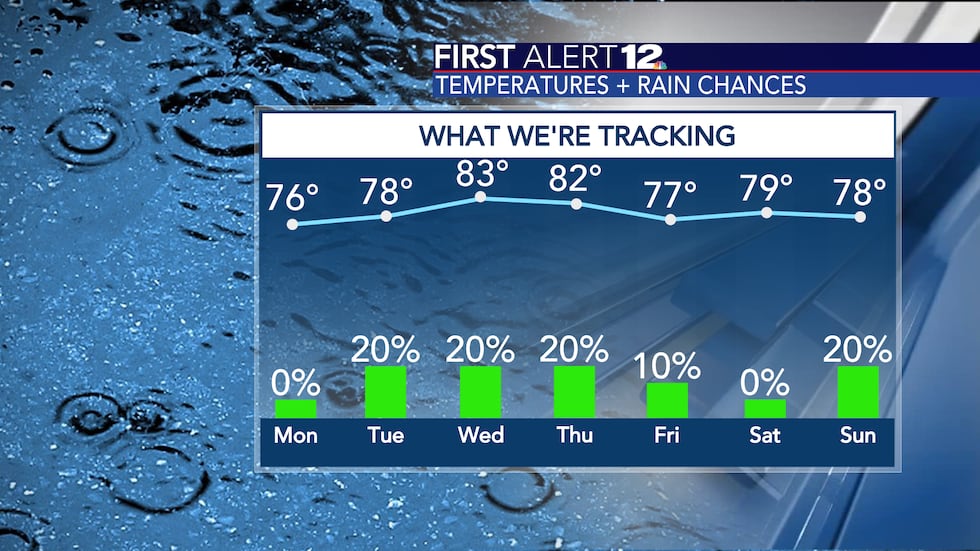 As for the upcoming weekend, we warm right back up, with afternoon highs both Saturday and Sunday warming into the 70s and 80s and overnight lows on either side of 60 degrees. While Saturday is looking dry, Sunday we could see a few more showers back into the forecast.
As always, remember to download the free WSFA 12 News First Alert Weather app. That way you can gain the latest weather information from the First Alert Weather Team wherever you go. Just search WSFA Weather in the Apple App Store or Google Play store today.
Copyright 2023 WSFA. All rights reserved.