Alabama lawmakers set to vote on bill aiming to end state grocery tax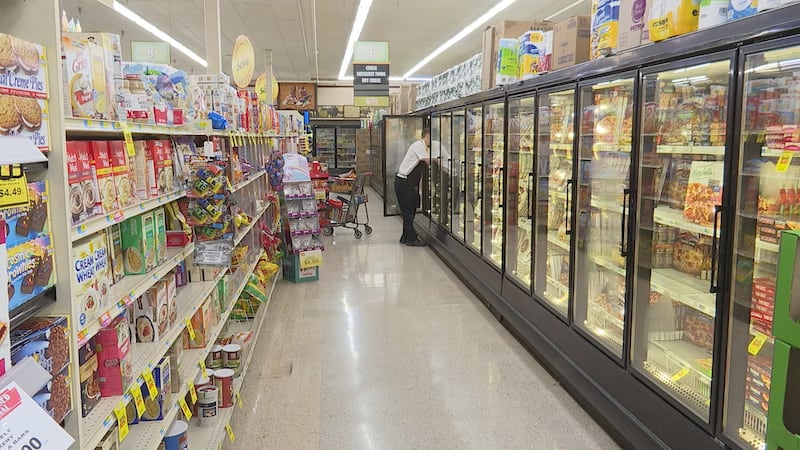 Published: Feb. 21, 2023 at 11:44 PM CST
HUNTSVILLE, Ala. (WAFF) - Some Alabama lawmakers want to save you money at the grocery store. House leaders plan to vote on Alabama's HB-15 which would remove the state's grocery tax this upcoming legislative session.
Alabama is only one of three states that fully taxes groceries.
"If the other 47 states have gotten rid of the tax. It's probably time we get rid of it as well," local shopper Tim Milner said.
Lawmakers on both sides of the political fence are in full support of the grocery tax's removal.
House Minority Leader, Anthony Daniels believes this change is long overdue since the tax was first levied in 1939.
"I just don't want a person to have to decide between buying food or buying school supplies for their child," said Daniels.
The state's 4% sales tax on groceries generates roughly $500 million annually. The money goes directly to the state's education trust fund budget. That has been the sticking point for some lawmakers who will not support removing the tax, however, Daniels believes there's no cause for concern.
"The fortunate thing about the education trust fund budget right now is that we're having a record year we're bringing in a tremendous amount of revenue," said Daniels, "Until the economy stabilizes, this is something we have to seriously consider."
Stephanie Smith, president of the Alabama Policy Institute (API) said the sales tax hits households that are already struggling.
"We're living in these hyper-inflationary times when things like a dozen eggs cost $7-$10 and those things add up," Smith said.
Smith said API has been lobbying against the tax for nearly a decade. The institute supports fewer taxes and small government.
Chris Sanders with Alabama Arise said the grocery tax is out of date and needs to be updated.
"Most other states have realized that this policy is unjust, that it's antiquated and they've responded accordingly," said Sanders,
'They've eliminated the grocery tax and found other ways to raise revenue for vital public services. We believe it's time for Alabama to get with the times and do that as well.
Alabama Arise advocates for replacing grocery tax revenue by capping or eliminating the state's deduction for federal income tax payments. A constitutional change would be required to replace the current system.
Wilner said he's feeling the pinch as well, and he just hopes legislation looks out for taxpayers.
"My wife and I, we're definitely feeling the pressure of inflation," said Wilner, "I mean our grocery bill has gone up a lot over the last year, a couple of years since COVID and so, anything we can do to get grocery prices down would be a huge help."
The upcoming legislative session begins on March 7.
Click Here to Subscribe on YouTube: Watch the latest WAFF 48 news, sports & weather videos on our YouTube channel!
Copyright 2023 WAFF. All rights reserved.