Man wins $100K from scratch-off during stop for eggs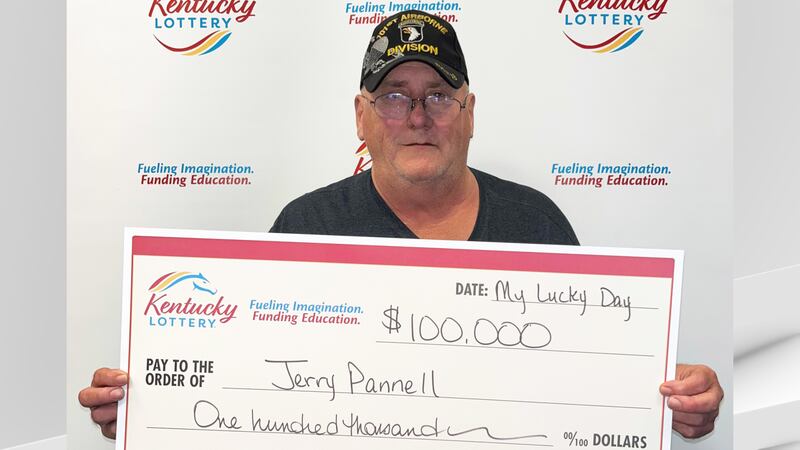 Published: Feb. 23, 2023 at 10:20 AM CST
BRANDENBURG, Ky. (WAVE/Gray News) – A man in Kentucky made an early morning trip to Kroger and left with more than just groceries.
Jerry Pannell went to buy eggs for his breakfast and decided to get a scratch-off lottery ticket while he was there.
To his surprise, Pannell won the top prize of $100,000 in the $5 Wild Numbers 20x game.
"I scratched it off and came right here (lottery headquarters)," Pannell told officials with the Kentucky Lottery. "I was just so surprised."
Pannell took home $71,500 after taxes and will be using the money for home improvements, according to lottery officials.
He told lottery officials that his wife, who died a year ago, always wanted to make improvements to their home and now he has a chance to.
"I just wish she was here to see them," Pannell said.
The Kroger store will receive $1,000 for selling the winning ticket.
Copyright 2023 WAVE via Gray Media Group, Inc. All rights reserved.