Co-workers buy lottery tickets on lunch break, share $50,000 win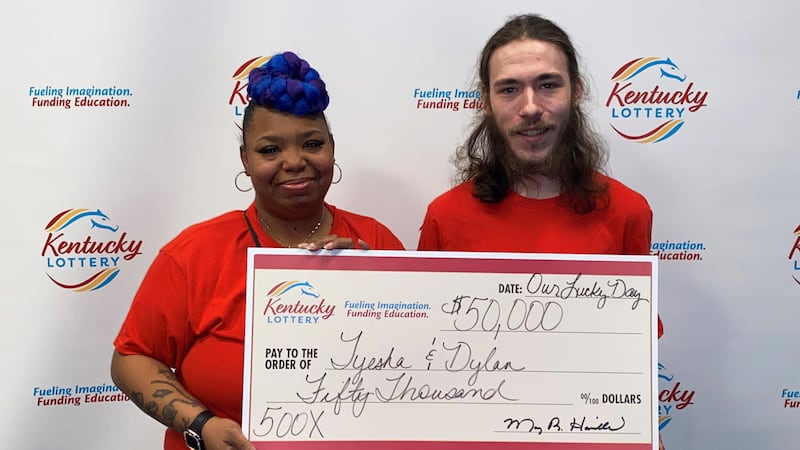 Published: Mar. 1, 2023 at 11:31 AM CST
LOUISVILLE, Ky. (WAVE/Gray News) – Two co-workers in Kentucky are splitting a big $50,000 win after buying lottery scratch-off tickets during their break.
Tyesha Trice and Dylan Mitchell work at the ValuMarket store on Bardstown Road and purchased some tickets at the store, according to the Kentucky Lottery.
At first, the two won $100 off of a $30 ticket and then decided to go big on a $50 500X ticket.
First, they uncovered a $500 win under the first spot.
"We were excited about the first win," the co-workers said in a release. "We even did a little fist bump."
The wins kept coming as the two uncovered prizes under every location. At the end, the two totaled their winnings to $50,000.
The two claimed their ticket one day later, which was also Mitchell's birthday. After taxes, the two went home with $17,875 each.
"I'll never forget it," Mitchell said. "Definitely a birthday to remember."
Mitchell told lottery officials he plans to get a car and find housing while Trice said she's putting her earnings toward rent and savings.
The Kentucky Lottery said ValuMarket will receive $500 for selling the winning ticket.
Copyright 2023 WAVE via Gray Media Group, Inc. All rights reserved.