Valley boys basketball caps perfect season with state championship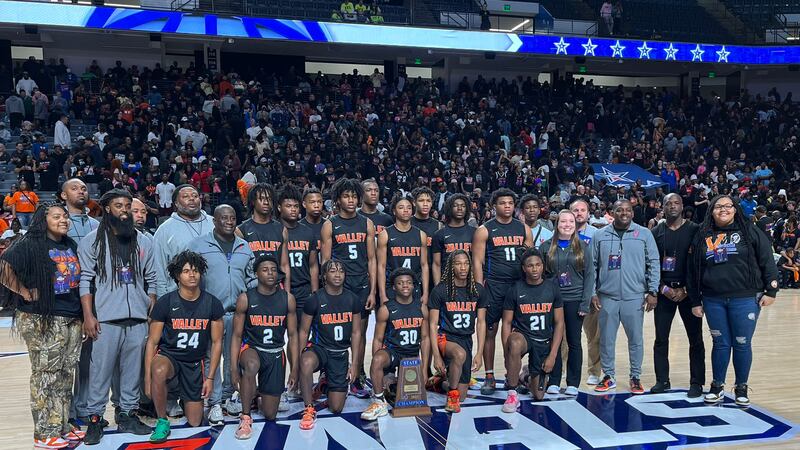 Published: Mar. 4, 2023 at 12:35 PM CST
|
Updated: Mar. 4, 2023 at 12:45 PM CST
BIRMINGHAM, Ala. (WTVM) - The Valley High School boys basketball team has reached perfection! Valley (33-0) beat Charles Henderson, 54-50, on Saturday afternoon to claim the AHSAA 5A title.
The team's perfect season seemed at risk at the half. The Rams trailed Charles Henderson 20-18 after the first two quarters.
However, Valley rallied by scoring 22 points by the midway point of the fourth quarter while holding Charles Henderson to just nine points.
The Trojans would bring the game within six points with a minute left in the game, but Valley held on to secure state title.
Valley's first boys basketball state championship is a historic one. According to the AHSAA, the Rams are the 11th team is state history to finish as undefeated state champions. Valley is the first program to accomplish this in the 5A classification.
Congratulations, Rams!
WTVM Sports Leader 9 will have coverage from Birmingham on Saturday night at 6/5c and 11/10c.
Copyright 2023 WTVM. All rights reserved.