Deputies stop truck going wrong way on I-10 after pursuit through downtown Mobile
Published: Mar. 9, 2023 at 9:59 PM CST
MOBILE, Ala. (WALA) - An 18-wheeler going the wrong way throughout downtown Mobile and then on Interstate 10 was stopped Thursday night by law enforcement officials who found it necessary to shoot at the rig's tires.
The Mobile County Sheriff's Office said it encountered the truck at I-165 and Beauregard Street going in the wrong direction and attempted to pull it over. The driver refused and continued into downtown, going the wrong way on several one-way streets before ending up at the CSA terminal and ramming the gate. At some point, the truck ended up on I-10 going westbound in the eastbound lanes between 20 and 30 miles per hour, according to officials.
Mobile County Sheriff Paul Burch said that's when deputies were able to shoot out the tires and stop the vehicle near the Michigan Avenue exit. The suspect tried to flee, but deputies and a K9 unit were able to stop him and make an arrest. Deputies said they believe the man to be under the influence after finding several grams of meth on him. A FOX10 crew witnessed the dog out there sniffing and barking around the truck. No word if anything was found in the truck.
Sheriff Burch identified the suspect as Christopher Foster. Foster was arrested and charged with criminal mischief, reckless endangerment, possession of a controlled substance, resisting arrest and attempting to elude.
"Our deputies exercised good tactics and were able to prevent what could have been a horrible situation with several fatalities," Burch said. This was an MCSO chase, and the Mobile Police Department provided backup assistance.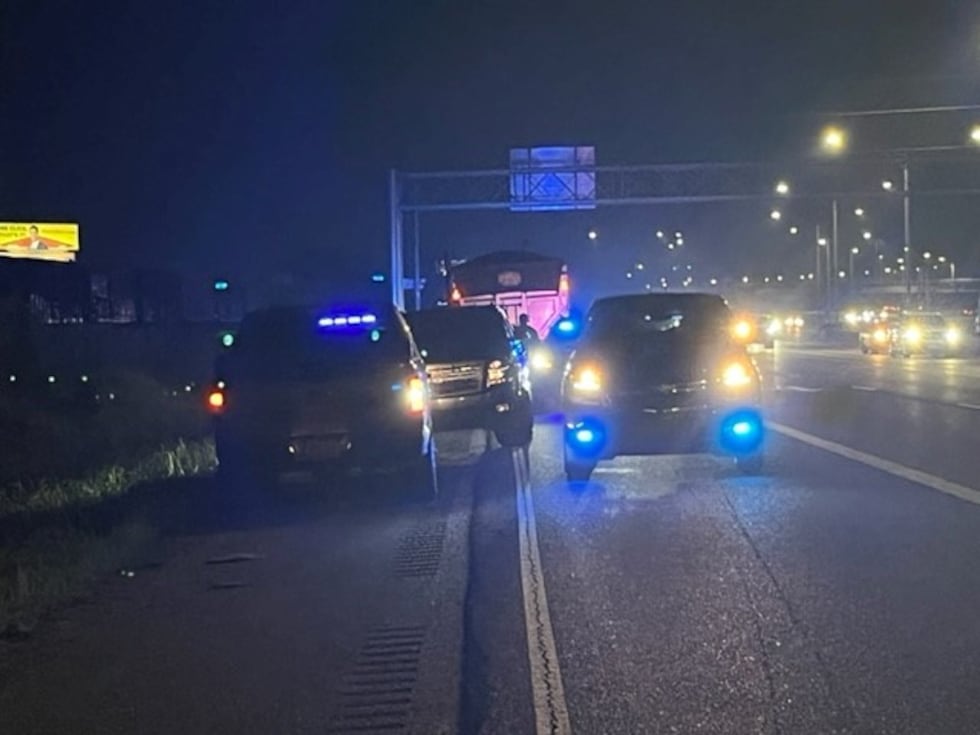 Copyright 2023 WALA. All rights reserved.