Faith Academy teacher and soccer coach accused of having sex with student
UPDATE: School addresses matter in statement to parents
Published: Mar. 14, 2023 at 3:19 PM CDT
|
Updated: Mar. 15, 2023 at 4:43 PM CDT
UPDATE: On Wednesday, Faith Academy Headmaster Tim Skelton issued a statement to parents on the arrest of Jonathan Sauers. Skelton said has been fired from his job. For years, Sauers had served as a science teacher, Bible teacher and soccer coach.
The letter from Skelton reads as follows:
"It is with a heavy heart that I write this. As many of you know, Mr. Jonathan Sauers was arrested for inappropriate conduct with a student. Faith Academy is providing full cooperation to the investigating authorities, and Mr. Sauers is no longer an employee at Faith Academy. Due to the active nature of this investigation, no further details can be provided at this time.
"We would, however, like to state that we are devastated by this news. It is out ongoing commitment and our deepest desire to give your children a quality, Christian education surrounded by those who exemplify Christ in their actions. We want to assure you that we are doing everything within our power to provide that, including utilizing an extensive vetting process for our facility.
"We covet your prayers for the entire Faith Academy family for healing and for our leadership's wisdom and discernment as we move forward."
---
EARLIER STORY:
MOBILE, Ala. (WALA) - MCSO said they arrested Jonathan Sauers, a teacher and soccer coach at Faith Academy, for sexually engaging with a 16-year-old female student.
He was arrested by deputies on campus and escorted to Metro Jail still wearing a tie.
The investigation started Monday night.
The student's parents became concerned when their daughter told them she was going to the Semmes Walmart to get school supplies, but she hadn't returned in over an hour, according to deputies.
Her parents went to the Walmart to check on her. They found her car, but not her, so the parents filed a missing persons report with Semmes Police.
"I believe this was only disclosed because the parents took the initiative to find out where their daughter was," said Lieutenant Mark Bailey with MCSO.
The student was found by a Semmes Police officer walking down Moffett Road back to her vehicle. She told authorities she went to Walmart to meet Sauers. He allegedly picked her up and drove to a different parking lot to engage in sexual activity, according to deputies.
"I believe he has been a teacher at this school for quite a number of years," said Bailey. "I believe she has been there for two or three. They know each other, obviously she is a student in his class currently, and I believe this has been going on for several months."
This is Sauers first time in Metro Jail. He's facing two felony charges: one count of a school employee sex act, and one count of a school employee sexual contact with a student under 19.
If he's convicted, he could face 10-20 years behind bars for each charge.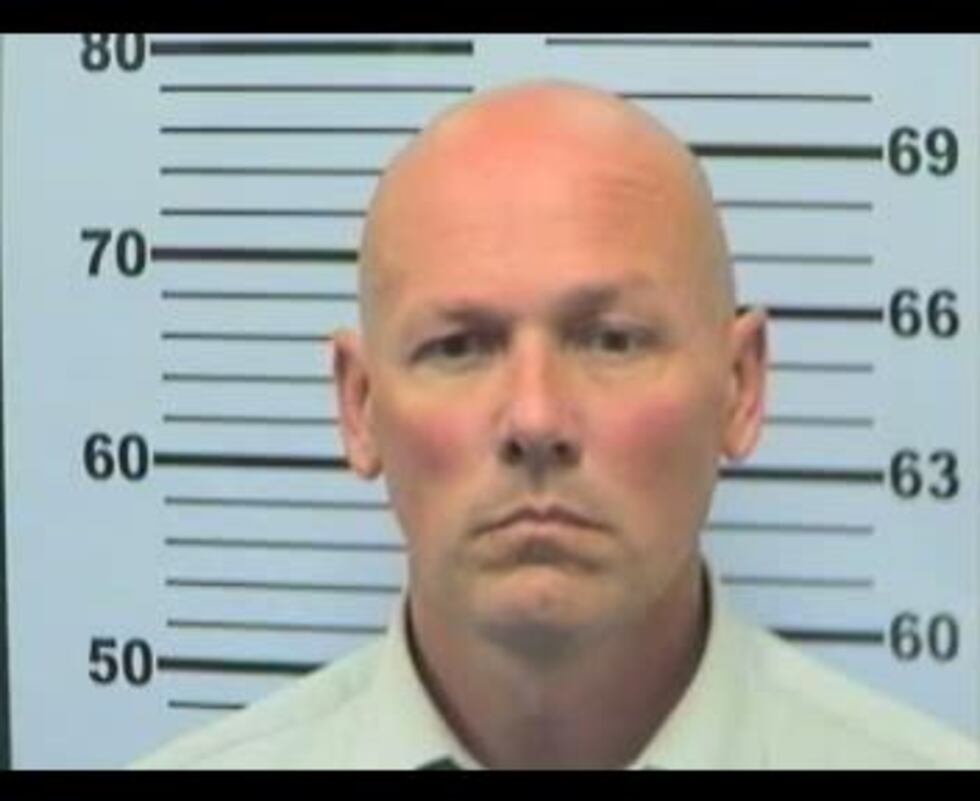 MCSO said the student went to Sauer's home once. All other interactions were in parking lots.
FOX10 News reached out to Faith Academy multiple times for a statement but haven't heard back.
FOX10 News learned Tuesday night investigators have surveillance video of the teen getting in Sauer's "backseat" before they drove off from the Walmart.
Copyright 2023 WALA. All rights reserved.